Advances against Terrorists in Syria to Continue: Hezbollah Official
TEHRAN (Tasnim) – The Lebanese Hezbollah Resistance Movement's second-in-command, Sheikh Naim Qassem, praised the recent liberation of several cities in Syria from foreign-backed terrorists, expressing confidence that God willing, more achievements will be gained in the future.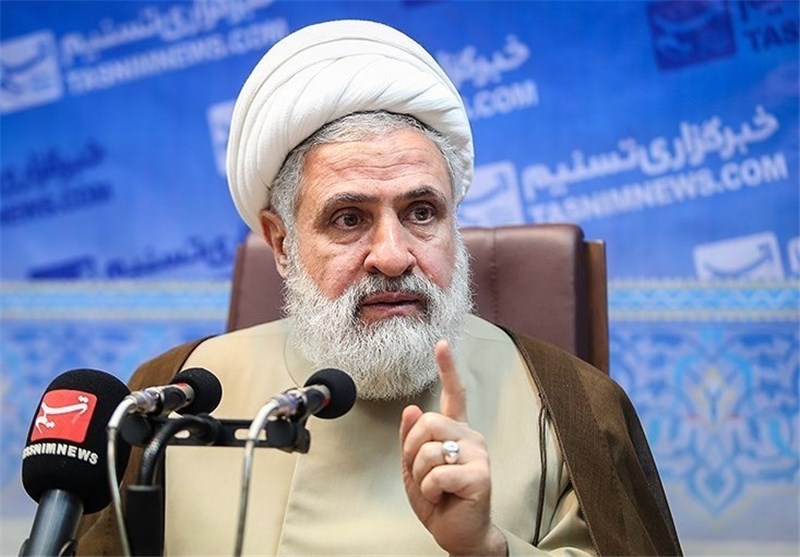 In a speech on Sunday, Sheikh Qassem hailed the recent liberation of Nubl and Al-Zahraa, two small cities in northern Syria, by the Syrian army troops and Hezbollah fighters from terrorist groups as a "great achievement".
The achievement is great because it saved the lives of 70,000 people, including women and children who had been under siege by terrorists and threatened to death every day, the prominent cleric noted.
He further stressed that, God willing, such achievements will continue and that Hezbollah fighters will never retreat from their positions.
Addressing a ceremony earlier in late January in commemoration of Samir Qantar, a high-ranking member of Hezbollah recently killed in an Israeli raid in the Syrian city of Jaramana, Sheikh Qassem said that if it had not been for the Hezbollah forces, north of Lebanon would have fallen into the hands of terrorists.
"I should say to all those angry about the weapon of Resistance (Movement) that this weapon has saved your family, home, Lebanon and the region," Sheikh Qassem said at the time.
"I would say to all those angry about our presence in Syria that if we had not gone to Syria, Qalamoun, Al-Qusayr, Bekaa and other northern parts of Lebanon would have become part of territories of (the so-called) Islamic State (IS)," the cleric noted, referring to the Daesh terrorist group, also known as ISIS or ISIL.
The Syrian army troops backed by Hezbollah fighters have made significant gains against the foreign-backed terrorist groups in the Arab country, such as the al-Qaeda-linked terrorist group al-Nusra Front and Daesh (ISIL).
Syria has been gripped by civil war since March 2011 with Takfiri terrorists currently controlling parts of it, mostly in the east.
The US and its regional allies have been supporting the militants operating inside Syria for nearly five years.