Clashes Reignite between Daesh, Nusra on Lebanon-Syria Border
TEHRAN (Tasnim) – Clashes broke out between Daesh (ISIL) and Nusra Front terrorists on Lebanon's northeast border Monday following several days of relative calm.
February, 08, 2016 - 17:15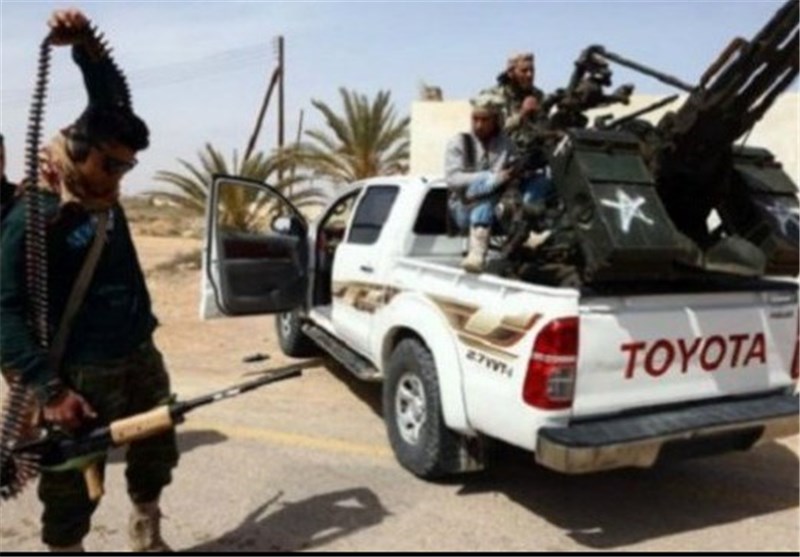 The War Media Center, which monitors fighting in the border Qalamoun area and other parts of Syria where Hezbollah is present, said the clashes broke out in Wadi al-Dibb, on the eastern outskirts of Lebanon's Arsal, the Daily Star reports.
The fighting is taking place southeast of Qalaat al-Hosn, according to the report.
Nusra and Daesh had engaged in fierce clashes on Arsal's outskirts since late last month over a territorial dispute that left several militants dead from each group, but the fighting ended about one week ago following a truce.
The Lebanese Army has also been striking the militants with artillery fire on the outskirts of Arsal and Ras Baalbek on a nearly daily basis for more than one year.
Last week, the army carried out a major operation in Arsal which it said left six Daesh militants dead. Another 16 suspected Daesh terrorists were arrested in the raids, one of whom is the prime suspect in last week's assassination of a police officer.