Iran to Build New Generation of Emad Ballistic Missiles: DM
February, 10, 2016 - 13:48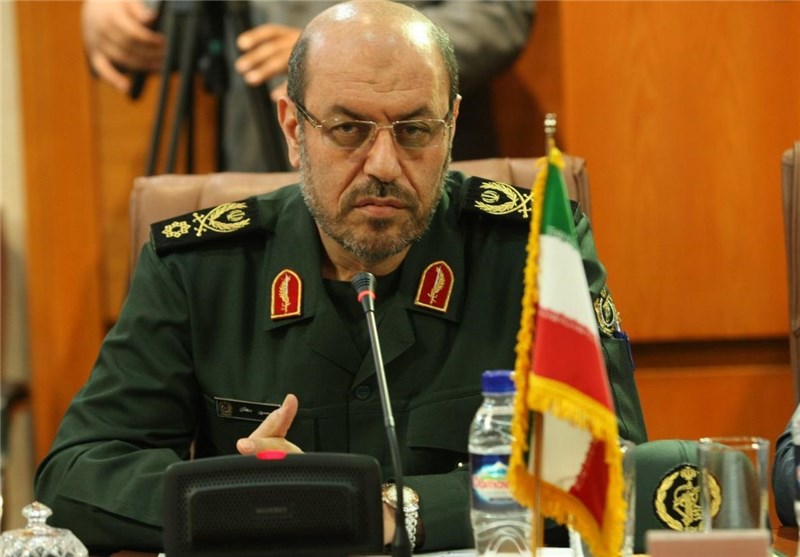 TEHRAN (Tasnim) – Iranian Defense Minister Brigadier General Hossein Dehqan announced that the country plans to mass produce an upgraded version of the Emad long-range ballistic missiles dubbed "Emad 2" and a new advanced tank named "Karrar".
Speaking to the Islamic Republic of Iran Broadcasting (IRIB) Tuesday night, Brigadier General Dehqan highlighted the recent achievements of the country's Armed Forces, including the design and production of the new generation of Emad, a long-range guided projectile that can hit targets with high precision.
"A new model of the ballistic missile will be designed and produced in the future with higher precision in hitting targets," he said, adding that the Emad 1 missile will also be mass produced.
The defense minister further said the country has also produced an advanced tank, "which is as good as, if not better than, Russian-made T90 tanks".
He said the tank's name is currently "Karrar" but may change, adding that it will be unveiled in the near future.
Back in October last year, Iran successfully test-fired the homegrown Emad ballistic missile.
Emad is going to be mass-produced and the country's Armed Forces will be equipped with the new ballistic missile, which will "dramatically improve their tactical and operational power and capabilities," Dehqan said at the time.
Iranian military experts and technicians have in recent years made great headways in manufacturing a broad range of indigenous equipment, making the armed forces self-sufficient in the arms sphere.
Tehran has always assured other nations that its military might poses no threat to the regional countries, saying that the Islamic Republic's defense doctrine is entirely based on deterrence.