Swiss Embassy to Host Iran's Interests Section in Riyadh: Spokesman
February, 14, 2016 - 17:18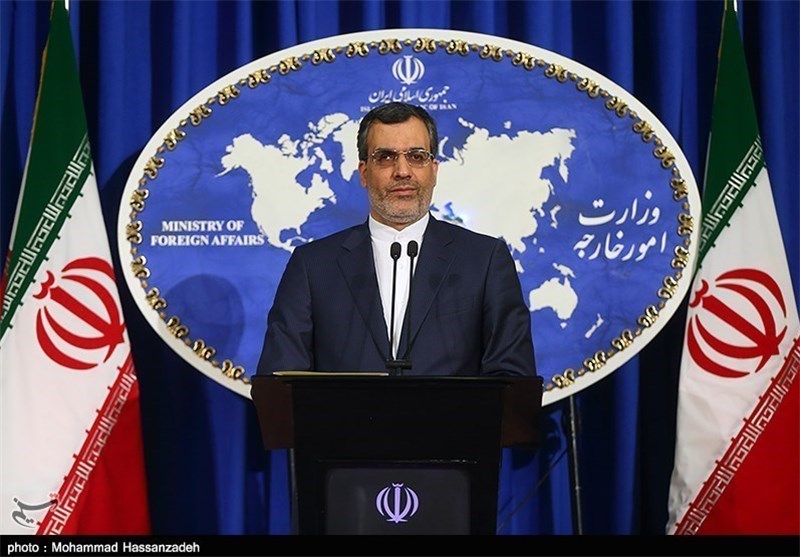 TEHRAN (Tasnim) – Iranian Foreign Ministry Spokesman Hossein Jaberi Ansari confirmed on Sunday that Switzerland will handle Iran's consular affairs in Saudi Arabia following the severance of diplomatic ties between Tehran and Riyadh in early January.
"In its consultations with the Swiss government, the Islamic Republic of Iran had asked the country to host Iran's interests section in Saudi Arabia," Jaberi Ansari said.
"The Swiss government expressed its preparedness to play the role, but said finalization of the issue depends on consultations with Saudi Arabia," he went on to say.
"Now that Saudi Arabia has also asked Switzerland to play the role (for the Arab country), Switzerland will officially protect Iran's interests in Riyadh and protect those of Saudi Arabia in Tehran once the required diplomatic arrangements are made," Jaberi Ansari added.
The Iranian spokesman's remarks came after Saudi Arabia's foreign minister said Sunday that Switzerland will handle Saudi Arabia's consular affairs in Iran and will facilitate Iranian pilgrims going to the kingdom.
"Switzerland offered to ... handle the (consular) interests of Saudi Arabia in Iran, and we in the kingdom of Saudi Arabia appreciated that and accepted," Adel al-Jubeir told a joint news conference with his Swiss counterpart, Reuters reported.
He said, however, there was no need for mediation in its rift with Iran.
Tensions ran high between Iran and Saudi Arabia in recent weeks mainly due to Riyadh's execution of prominent Shiite cleric Sheikh Nimr al-Nimr, and a subsequent attack by outraged Iranian protesters on the Saudi embassy in Tehran, which resulted in the Arab country's decision to sever its ties with the Islamic Republic.
On January 2, Saudi Arabia announced that it has executed Sheikh Nimr, among dozens of others. The execution ignited widespread international condemnation, from both political and religious figures.
The next day, furious demonstrators in the Iranian cities of Tehran and Mashhad stormed Saudi Arabia's diplomatic buildings in protest at the execution of Sheikh Nimr.
Although Iranian officials criticized the embassy attack and police arrested dozens involved, Saudi Arabia cut off diplomatic relations with the Islamic Republic.