Hezbollah Official: Saudis' Intimidation to Get Nowhere in Region
February, 15, 2016 - 11:31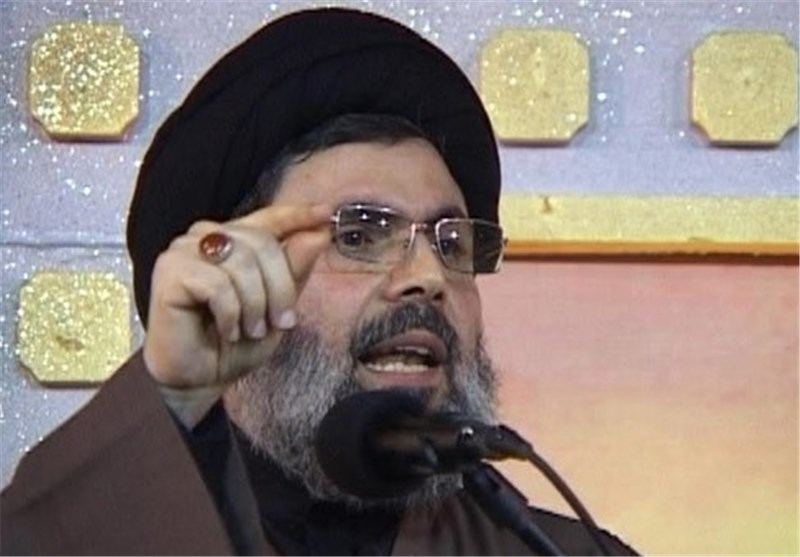 TEHRAN (Tasnim) – A senior official at the Lebanese Hezbollah Resistance Movement denounced the Saudi regime's threats to use force in Syria and other Middle Eastern countries, saying that Riyadh's policy of "intimidation" is futile and useless.
"The region is facing new realities; intimidation was to no avail in the past, neither today nor in the future," the head of Hezbollah's Executive Council, Sayyed Hashem Safieddine, said in a speech on Sunday.
"Saudi Arabia and its allies have not learned a lesson from the past and they are still showing hostility and defiance," he noted.
The Hezbollah official further emphasized that if the Riyadh regime believes it can control the world with money, they should be aware that they are living in illusion.
The remarks came after Saudi Arabia's Foreign Minister Adel al-Jubeir said Syrian President Bashar al-Assad will be removed by force if the Syrian peace process fails.
"Bashar al-Assad will leave - have no doubt about it" Jubeir told CNN. "He will either leave by a political process or he will be removed by force."
Saudi Arabia has sent troops and fighter jets to a Turkish military base ahead of a possible ground invasion of Syria.
Jubeir said Saudi Arabia is prepared to contribute ground troops to the fight in Syria, but only as part of a US-led coalition.
The comments come as Syrian government forces, backed by Russian air strikes, have taken rebel ground near Aleppo and are poised to advance on the Daesh stronghold of Raqqa province.
Syria has been gripped by civil war since March 2011 with Takfiri terrorists from various groups, including Daesh, currently controlling parts of it.
Daesh (also known as ISIL), as a Takfiri group in Iraq and Syria, is believed to be supported by the West and some regional Arab countries, like Saudi Arabia.