Leader Warns of Enemy Plots to Undermine Upcoming Polls in Iran
February, 17, 2016 - 15:17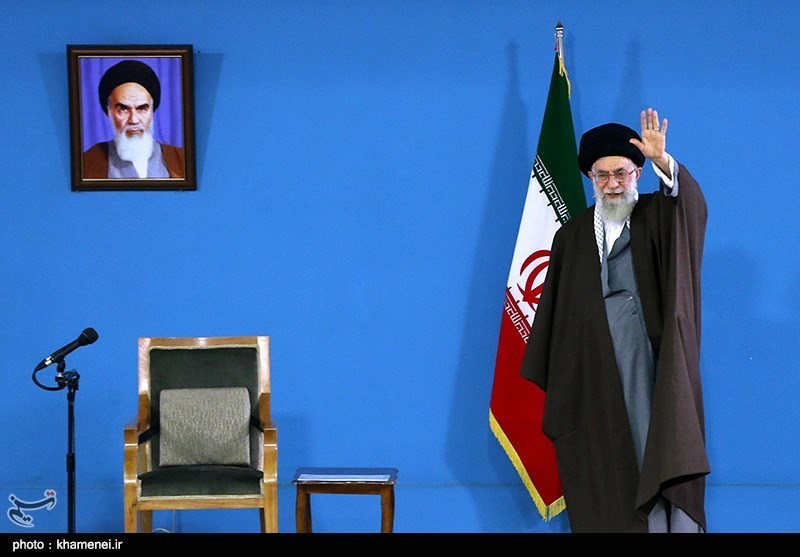 TEHRAN (Tasnim) – The Leader of the Islamic Revolution warned that the enemies are conspiring to undermine Iran's upcoming elections, calling on the Iranian nation to remain vigilant against such schemes ahead of the Assembly of Experts and parliamentary polls due to be held next Friday.
Since the victory of the Islamic Revolution in 1979, the aliens have been hatching plots to prevent elections from being held in Iran, Ayatollah Seyed Ali Khamenei said in a Wednesday address to a group of Iranian people here in Tehran.
Disappointed with such plots, they have concentrated in recent years on casting doubts on the elections, the Leader added.
"Their plot for the February 26 elections is to undermine the Guardian Council and question its decisions," Ayatollah Khamenei said, describing the Council as one of the fundamental institutions of the Islamic Establishment, which the US has been strongly opposed to since the victory of the Islamic Revolution.
When the Guardian Council's decisions are called into question, the elections would be perceived to be illegal, and, consequently, the elected parliament as well as the laws it ratifies would be deemed illegal, the Leader explained.
Such clever plots are aimed at putting the country in a legal vacuum, Imam Khamenei warned, urging people to be vigilant ahead of the elections.
"One of the goals the hegemonic front tries to achieve by casting doubts on the elections (in Iran) is to deprive the world's Muslim nations of the outstanding, exquisite, and attractive phenomenon of religious democracy," Ayatollah Khamenei went on to say.
The Assembly of Experts and parliamentary elections will be held simultaneously on February 26.
There are currently 290 seats in the Iranian parliament, known as Majlis, elected by direct vote of people in nationwide election for four years.
The Assembly of Experts is also a high-ranking body that elects and oversees the activities of the leader of the Islamic Revolution.
Members of the assembly are directly elected to office by people for an eight-year term. It holds biannual meetings to appoint a new chairman.