Jeb Bush Bows Out of Campaign, Humbled and Outgunned
TEHRAN (Tasnim) – Jeb Bush dropped out of the presidential race on Saturday, ending a quest for the White House that started with a war chest of $100 million, a famous name and a promise of political civility but concluded with a humbling recognition: In 2016, none of it mattered.
February, 21, 2016 - 12:22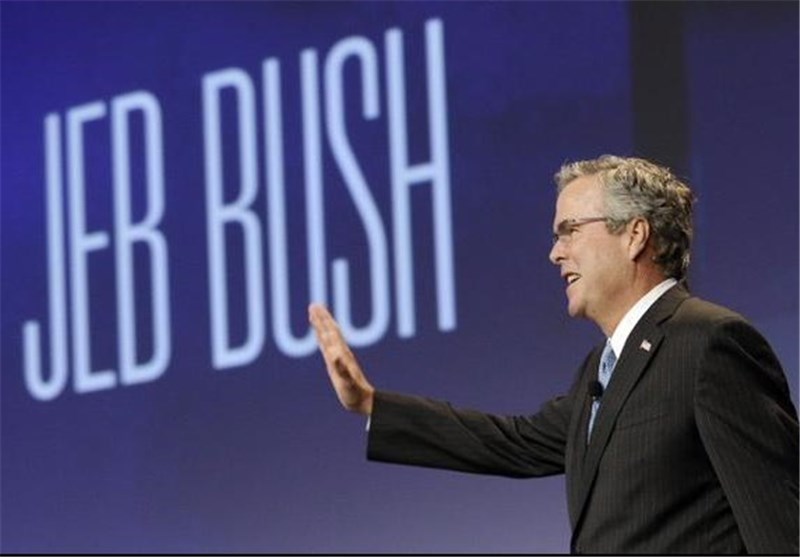 No single candidacy this year fell so short of its original expectations. It began with an aura of inevitability that masked deep problems, from Mr. Bush himself, a clunky candidate in a field of gifted performers, to the rightward drift of the Republican Party since Mr. Bush's time as a consensus conservative in Florida.
"I'm proud of the campaign that we've run to unify our country," Mr. Bush said, his eyes moist, in an emotional speech Saturday night after his third straight disappointing finish in the early voting states. "The people of Iowa and New Hampshire and South Carolina have spoken, and I really respect their decision," the New York Times reported.
Mr. Bush's campaign had rested on a set of assumptions that, one by one, turned out to be flatly incorrect: that the Republican primaries would turn on a record of accomplishment in government; that Mr. Bush's cerebral and reserved style would be an asset; and that a country wary of dynasties would evaluate this member of the Bush family on his own merits.
"We've had enough Bushes," his mother, Barbara Bush, observed prophetically before her son announced his candidacy last summer.
Mr. Bush, 63, the former two-term governor of Florida, failed to inspire Republican primary voters whose mood and needs had changed dramatically since he left government in 2007. In what turned out to be the year of the unconventional outsider, he conducted his campaign as the conventional insider.
After promising to conduct a "joyful" campaign, Mr. Bush instead found himself locked in an ugly and dejected slog, under gleeful attack from his rivals and heightened scrutiny from the political world he had thought was rooting for him.
In a painful twist of the knife, Mr. Bush was overtaken by his former political protégé, Senator Marco Rubio, whose career he had nurtured in Florida.
But by far his biggest liability, aides and advisers concede, was a pedigree he could do nothing to erase or dilute: He was a Bush through and through, at a time when voters sneered at the political and economic establishment that his family name embodied.