No Direct Restrictions on Military Cooperation with Iran: Russia
TEHRAN (Tasnim) – Russian Foreign Ministry Spokeswoman Maria Zakharova said UN Resolution 2231 does not prohibit arms sales to Iran, stressing that Moscow sees no direct limit on expansion of its arms and military cooperation with Iran.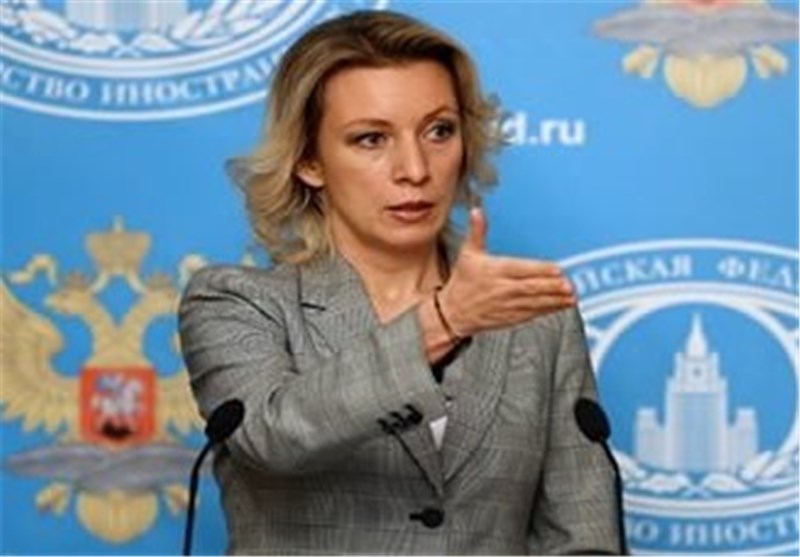 "It is alleged that a ban on delivery of weapons and military equipment to Iran imposed by the UN Security Council is still in effect and that this arms embargo has been imposed by Resolution 2231 of the UN Security Council passed in support of the Joint Comprehensive Plan of Action (JCPOA). This is not true," Zakharova told the Tass news agency on Saturday.
"Resolution 2231 provides for the permission-based procedure of supplying military products to Iran by obtaining consent of the UN Security Council. This rule is set for the period until 2020," she added.
Stressing that Moscow will act in line with United Nations Security Council Resolution 2231 in the sphere of military-technical cooperation with Iran, Zakharova said, "On our part, we, in our cooperation with Iranian partners, will act in strict accordance with the set procedure, including, of course, the UN Security Council resolution (2231)."
On Wednesday, Russian media reported that Moscow will this year sign a contract to sell a batch of its Sukhoi Su-30SM multi-role fighters to Iran.
One day later, US State Department Spokesman Mark Toner reacted to Russia's decision and said "UN Security Council Resolution 2231 prohibits the sale to Iran of specified categories of conventional arms ... without approval in advance on a case-by-case basis by the UN Security Council."
Toner said all UN members, and especially those such as Russia that negotiated the resolution as part of the nuclear deal, "should be fully aware of these restrictions."
Tehran and the Group 5+1 (Russia, China, the US, Britain, France and Germany) on July 14, 2015 finalized a comprehensive deal on Tehran's nuclear program and implemented it on January 16.
The comprehensive nuclear deal, the JCPOA, terminated all nuclear-related sanctions on Iran after coming into force.