Britain, Saudi Arabia Lobbied UN to Whitewash Bahrain Police Abuses
TEHRAN (Tasnim) – Britain and Saudi Arabia have been accused of waging a behind-the-scenes PR offensive aimed at neutering United Nations criticism of Bahrain for its human rights record, including use of torture by its security forces.
February, 21, 2016 - 19:25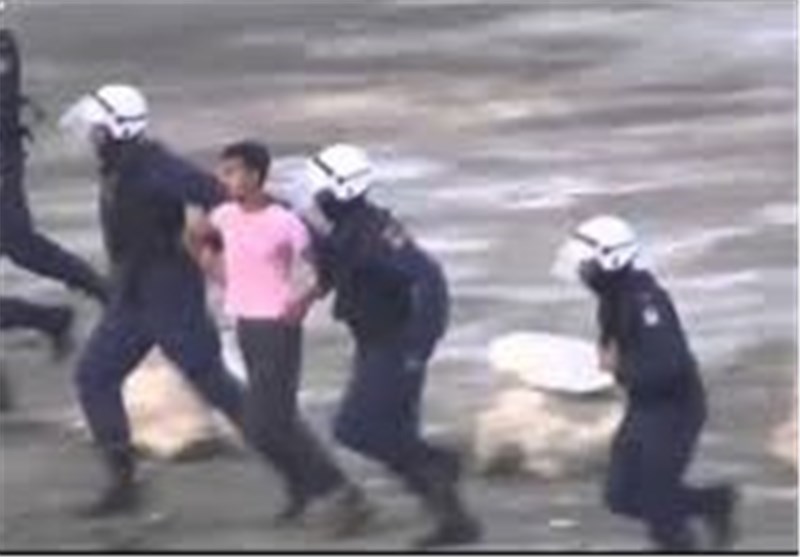 Documents shared with the Observer on Sunday reveal that the UN's criticism of the Persian Gulf state was substantially watered down after lobbying by Britain and Saudi Arabia, a major purchaser of British-made weapons and military hardware.
The result was a victory for Bahrain and for Saudi Arabia, which sent its troops to quell dissent in the tiny kingdom during the country's uprising.
But Britain's role has prompted concern among human rights groups. According to the international human rights organization, Reprieve, two political prisoners in Bahrain are facing imminent execution and several more are on trial, largely due to confessions obtained through torture.
The situation in the kingdom was under acute scrutiny last September, when the UN's human rights council met to discuss issuing a high-profile statement raising concerns about possible human rights abuses. Before that meeting, the UK held discussions with officials from a large number of UN member states, as well as diplomats in the Middle East, representatives from the office of the UN's commissioner for human rights and international campaign groups.
According to a source familiar with the initiative, Britain sought to convince other states "that things were improving" in Bahrain and to dissuade them from issuing a damning diplomatic statement that would have had an impact on the kingdom's international reputation.
Traditionally the UN statements are issued by Switzerland and then signed off by other member states who, on this occasion, appear to have been convinced by the representations made by Britain and the Saudis. The original draft was watered down heavily, according to those familiar with its contents.
"The first draft contained many more condemnatory elements than the final outcome," a source said. "The UK managed to significantly weaken the contents of the text."
A comparison of the second and final, third draft issued on September 14 shows significant further amendments were made to remove embarrassing references to Bahrain and its security forces. The second draft read: "We are concerned by reports of excessive use of force by the riot police forces." This was changed to: "We are concerned that there is insufficient accountability for human rights violations."
Another key section of the second draft read: "We are concerned about reports of torture and ill-treatment in detention including reprisals against victims reporting human rights abuses." This was altered to: "We are concerned about reports of reprisals against victims reporting human rights abuses."
Nicolas Agostini, representative to the UN at the International Federation for Human Rights, based in Geneva, said: "It is very unusual for states to engage in massive PR efforts to support their allies on the human rights council. What we witnessed last September was basically an attempt by the UK to shield Bahrain from any kind of international scrutiny. At the same time as the UK was engaging in this PR exercise on behalf of the Bahraini government, Saudi Arabia was mobilizing its foreign service to bully states so that they would not support the statement on Bahrain, which is very sensitive to international pressure and cares about its image. In that sense, managing to have a joint statement on Bahrain, despite the efforts from the UK and Saudi Arabia to prevent it happening, was very important."
Maya Foa, director of the death penalty team at Reprieve, said allegations that the UK had sought to water down criticism of Bahrain in the UN Human Rights Council were deeply worrying.
"It is right that the UK government works to improve other countries' human rights records," Foa said. "But its work with Bahrain appears to have crossed the line into whitewashing.
"This behavior is especially troubling in light of the potentially imminent resumption of executions in Bahrain and the role of confessions extracted through torture in obtaining death sentences in Bahraini courts," she added.
A spokesman for Britain's Foreign Office said: "As with all negotiations, a balance has to be struck between the content of any statement and ensuring that it gains the widest possible support from the international community. We don't shy away from raising issues of concern, including human rights, at all levels within the government of Bahrain."