UN Chief Welcomes Peace Deal in Syria
TEHRAN (Tasnim) - UN Secretary-General Ban Ki-moon has welcomed an earlier US-Russia agreement over a truce deal in Syria, and urged all sides to stick to the peace deal to reportedly take effect on February 27.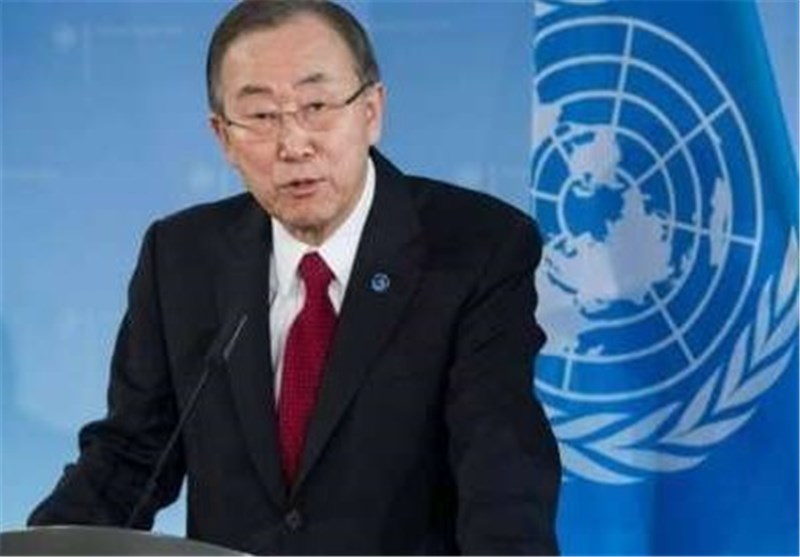 The secretary-general welcomed the US-Russian announcement of an agreement on the cessation of hostilities in Syria as a long-awaited signal of hope, according to a statement by Ban's spokesman.
The cessation of hostilities is meant to be "a first step towards a more durable ceasefire," UN spokesman Stephane Dujarric told reporters Monday about the agreement, which is meant to take effect on February 27.
"The Secretary-General strongly urges the parties to abide by the terms of the agreement," he said, Press TV reported.
Ban said the truce that was announced Monday "contributes to creating an environment conducive for the resumption of political negotiations," which had been scheduled to resume this week.
UN envoy Staffan de Mistura, who had indicated that the new round of peace talks would likely be delayed, said on Monday that the US-Russia agreement on Syria will allow a relaunch of political process "very soon."
In a related development, Russian President Vladimir Putin said the agreement on Syria may become an example for action against the threat of terrorism.
Putin called the plan a real step to stop bloodshed in war-torn Syria.