Syria Ceasefire Plan Difficult to Implement: White House
TEHRAN (Tasnim) - White House spokesman welcomed the agreement between Moscow and Washington for a ceasefire in Syria, but said the plan would be difficult to implement.
February, 23, 2016 - 11:04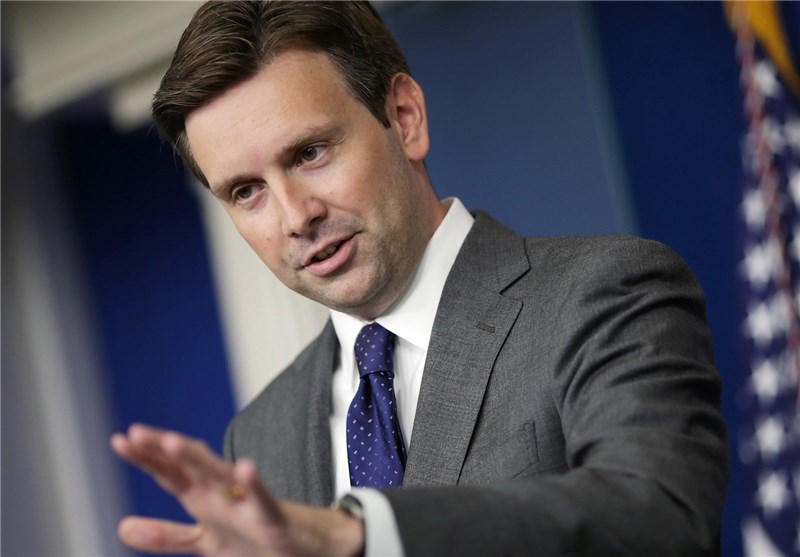 The United States and Russia agreed on a new plan Monday for a ceasefire in war-ravaged Syria to begin Saturday, according to a statement issued by both countries.
The agreement would cover Syrian army and armed opposition groups, but exclude Daesh (ISIL) and al-Qaeda-linked Nusra Front terrorist organizations, the joint statement state.
President Obama called Russian President Vladimir Putin about the agreement Monday at Putin's request, White House Press Secretary Josh Earnest said. The two leaders talked about implementing the cessation of hostilities.
"We recognize ... this is going to be difficult to implement," Earnest told reporters. "But this is a moment of opportunity, and it is the result of tenacious diplomacy on the part of Secretary Kerry. We are going to continue to try to capitalize on this moment of opportunity, and we're hopeful that the other signatories to the agreement will do the same thing," The USA Today reported.
In his phone call with Putin, Obama said the US, Russia and other powers should put pressure on the Syrian government and armed opposition "in order to alleviate the suffering of the Syrian people, galvanize UN-led political process and focus on defeating ISIL," the White House said, using an acronym for Daesh.
Putin, speaking on Russian television, called the agreement a "real step forward that can stop the bloodshed."
This latest agreement comes after the United States and Russia agreed earlier this month in Munich to a "cessation of hostilities" that was to go into effect on Friday, but it did not happen.
A Pentagon spokesman, Navy Capt. Jeff Davis, said the new agreement would not impact the US-led air campaign targeting Daesh in Iraq and Syria.
Under the agreement, all parties fighting in the 5-year-old civil war other than terror groups must indicate their willingness to comply with the ceasefire no later than Friday. Russia and the US agreed to work together to "develop procedures for preventing parties participating in the cessation of hostilities from being attacked" by forces from Russia, the US, the Syrian government, supporting forces or any parties to the ceasefire.
Both Russia and the US would develop ways to monitor the ceasefire that would include the use of a hotline.
Hours after the agreement was announced, Assad announced that Syria's parliamentary elections will be held April 13. The current parliament's four-year term expires in May.