Germany Says Credibility of Ukraine Peace Deal at Risk
TEHRAN (Tasnim) – Germany and France stepped up pressure on Kiev and Moscow to implement the terms of a peace deal in Ukraine's separatist territories, warning Tuesday that the credibility of the agreement itself was at stake.
February, 23, 2016 - 19:01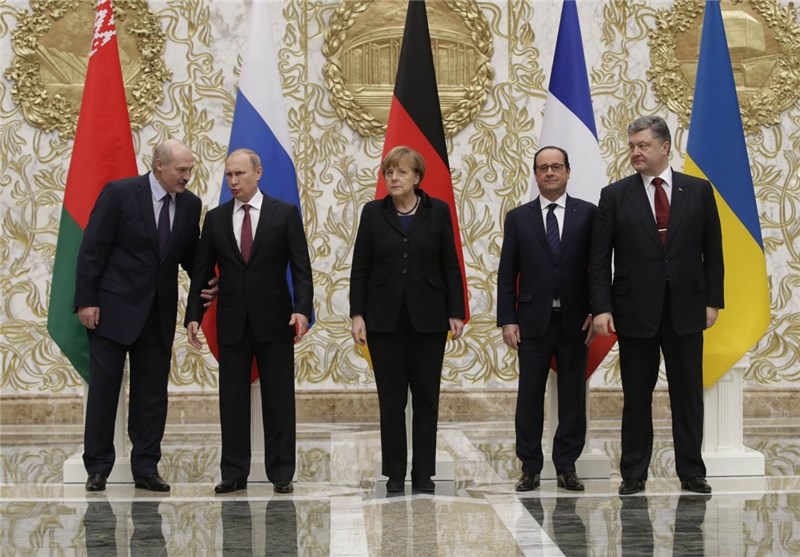 The two-year-old 'Minsk' ceasefire agreement has failed to stem violence between government troops and rebels in eastern Ukraine. Other conditions of the deal -- including holding local elections -- have not yet been carried out.
"We need this progress for the Ukrainian people, but we also need this progress for the credibility of the Minsk process itself," German Foreign Minister Frank-Walter Steinmeier said during an official visit to Kiev with his French counterpart Jean-Marc Ayrault, Reuters reported.
"We can't accept that the ceasefire keeps getting broken."
The foreign ministers of Ukraine, Russia, France and Germany will meet in Paris on March 3 and progress in talks will depend on Ukraine and Russia making "constructive, concrete commitments", Ayrault said.
"This applies as much to Ukraine as to Russia. The situation is very unstable. We want to avoid a further escalation of the situation, the risk exists," he said.