Syrian Army Retakes Key Town Near Aleppo from Daesh
February, 25, 2016 - 15:56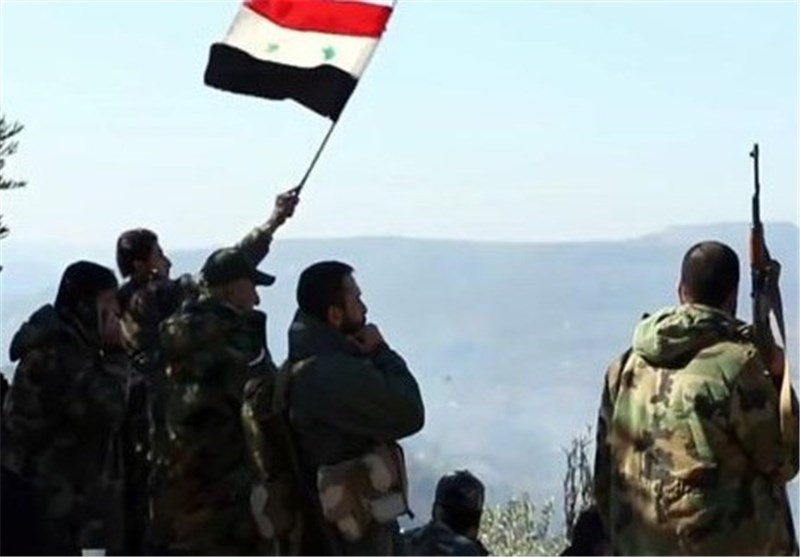 TEHRAN (Tasnim) – The Syrian army retook a strategic town from Daesh (ISIL) on Thursday, paving the way for the reopening of its sole supply route to main northern city Aleppo.
The so-called Syrian Observatory for Human Rights said troops still needed to clear the militants from hills overlooking the key highway before it could be fully secured.
The road through the town of Khanasser is the sole link between government-held areas in and around Aleppo and those in the rest of the country.
State news agency SANA hailed its recapture just two days after its fall to the militants, AFP reported.
The army's counteroffensive was backed by Russian airstrikes which killed 20 Daesh fighters, said the Britain-based monitoring group.
That offensive is supposed to come to an end when a Russian and US-brokered ceasefire goes into effect at 2200 GMT on Friday.
But the war against Daesh will go on as the group is specifically excluded from the planned truce, as is Al-Qaeda's Syrian affiliate Al-Nusra Front.
Turkey has pushed for the exclusion too of the main Syrian Kurdish militia, the People's Protection Units (YPG), which has also seized territory from rebels northwest of Aleppo in recent weeks.
Turkish artillery shelled YPG-held territory in Aleppo province throughout Wednesday night, the Observatory said, without immediately reporting any casualties.
The renewed bombardment came after Turkish President Recep Tayyip Erdogan on Wednesday again lashed out at Western policy towards the YPG, charging that the militia were a "terror group" just like Daesh and Al-Qaeda.
To the anger of Ankara, which regards the YPG as a branch of outlawed Turkish rebel group the Kurdistan Workers' Party (PKK), Washington has worked closely with what it regards as the most effective fighting force against Daesh in Syria.