Iran Unveils 5 New Defense Achievements
February, 29, 2016 - 17:24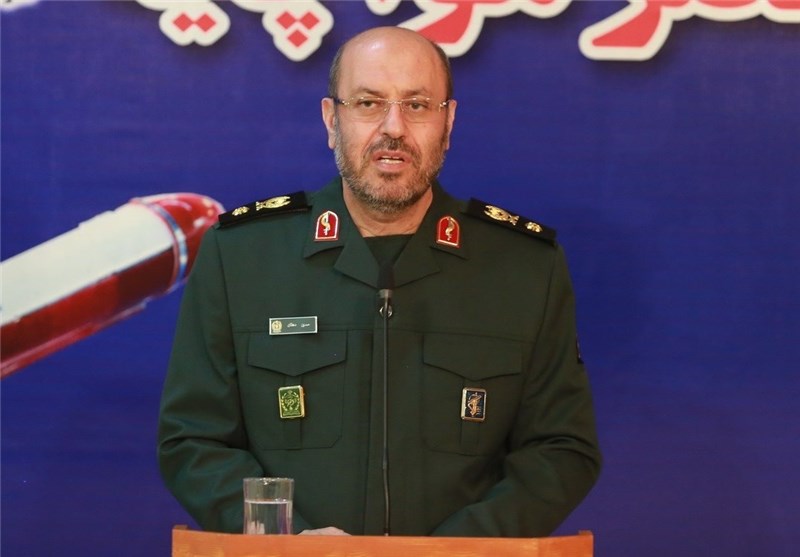 TEHRAN (Tasnim) – Iran unveiled five domestically-made equipment in the field of defense, in a ceremony on Monday with Defense Minister Brigadier General Hossein Dehqan in attendance.
The technological defense achievements, include the Parscam detector, explosive and drug detection devices, explosion-proof polymer coatings, a new generation of NBC protective clothing based on the technology of selectively permeable membranes, and the production line for Obidoxime Chloride, an important drug used to treat nerve gas poisoning.
Speaking to reporters on the sidelines of the unveiling ceremony, Brigadier General Dehqan praised the defense achievements, saying that the defense ministry is pursuing innovation and design of advanced defense equipment as its strategic mission.
Thanks to God, many achievements in the field have been reached, the Iranian defense minister added.
"Despite sanctions imposed against (Iran's) defense sector, the Armed Forces, in their path to self-sufficiency and new achievements, have foiled and will foil the enemies' attempts to reach their goals," he noted.
Iranian military experts and technicians have in recent years made great headways in manufacturing a broad range of indigenous equipment, making the Armed Forces self-sufficient in the arms sphere.
Tehran has always assured other nations that its military might poses no threat to the regional countries, saying that the Islamic Republic's defense doctrine is entirely based on deterrence.