Lebanon's Hezbollah to Show Patience despite Provocations: Analyst
TEHRAN (Tasnim) – A senior Lebanese analyst said Lebanon's Hezbollah Resistance Movement will not be drawn into the new game launched by certain Arab states, and will show patience in the face of a recent move by the Persian Gulf Cooperation Council to call Hezbollah a terrorist group.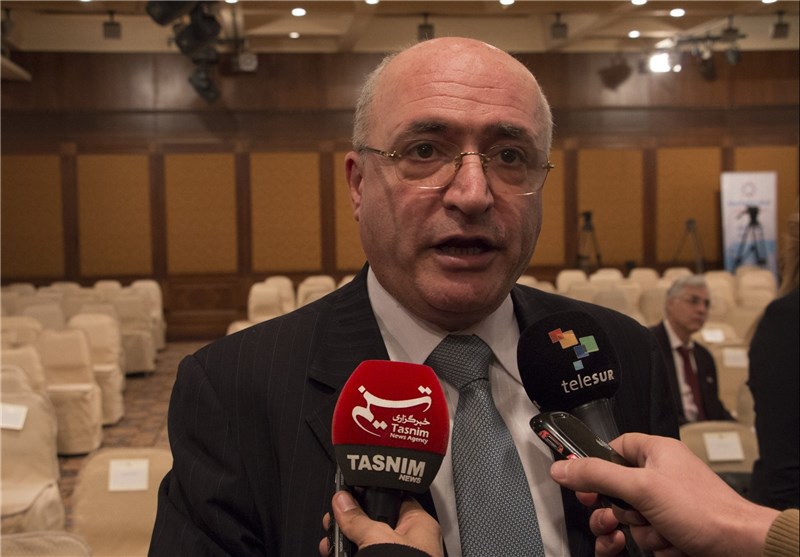 Speaking to the Tasnim News Agency, Nasser Qandil lashed out at certain moves by Persian Gulf littoral states, including Saudi Arabia, against Lebanon, and their attempts to incite sedition in this country.
"A conflict inside Lebanon requires reaction from the Resistance to the provocative moves by Persian Gulf littoral states, but the remarks made by Secretary-General of the Lebanese Hezbollah Seyyed Hassan Nasrallah (on Tuesday) proved that the Resistance and its supporters are not at all willing to respond to such provocations and be drawn into such conflicts," Qandil said.
"The axis of Resistance's main war will remain against the Zionist regime and terrorism," he underscored.
Following recent victories by the Syrian army, backed by Hezbollah fighters, against the Takfiri militants fighting to topple the Damascus government, Saudi Arabia and some other Arab countries have targeted Lebanon and its Resistance movement, seemingly to take revenge for their defeats in Syria.
On February 20, Riyadh suspended $3 billion in military aid to the Lebanese army and another $1 billion to the country's internal security forces.
Last week, there were street protests in Lebanon after a Saudi-owned TV channel aired an insulting show about the resistance group's leader, Sayyed Hassan Nasrallah.
And the latest move came Wednesday, when the Arab monarchies of the Persian Gulf declared Hezbollah movement, which has been fighting terrorist groups in Syria and the Israeli occupation, a "terrorist group."
The six-nation (Persian) Gulf Cooperation Council on Wednesday officially added Hezbollah and all groups affiliated to its so-called list of "terrorist" organizations.
In a statement, PGCC's Secretary General Abdullatif bin Rashid al-Zayan accused Hezbollah and associated groups of committing "acts of aggression", recruiting "youth" inside the Persian Gulf littoral states, smuggling "weapons and explosives", sowing "sedition" and instigating "chaos and violence."
The bloc, however, did not provide any evidence for its allegations.
The PGCC comprises Saudi Arabia, Qatar, the United Arab Emirates, Oman, Bahrain and Kuwait.