Turkish Police Use Tear Gas, Water Cannon at Protesters
TEHRAN (Tasnim) – Turkish police used water cannon and tear gas to disperse crowds protesting outside the headquarters of the opposition Zaman newspaper.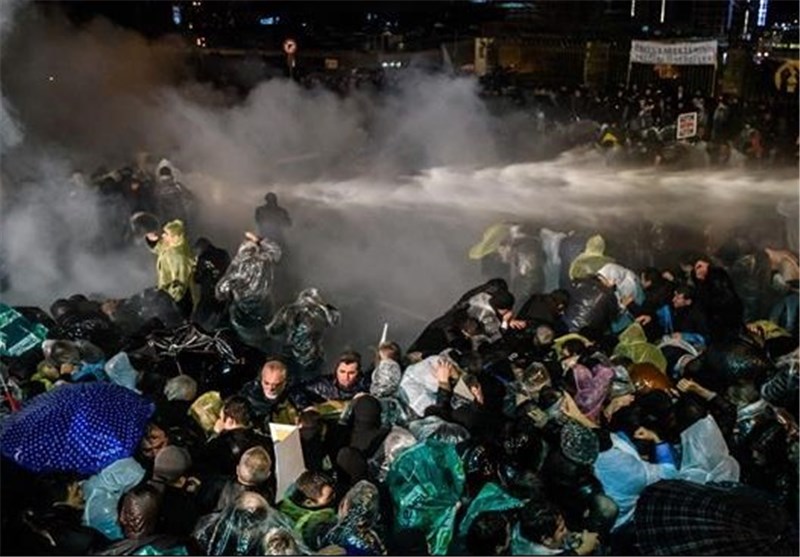 On Friday afternoon, the protesters moved in to secure the premises following a government ruling to take over the management of the media group, RT reported on Saturday.
The police forces then clashed with demonstrators in a bid to smash their way into the office building and enforce the ruling handed down earlier in the day by the Istanbul Sixth Criminal Court of Peace ordering the management of the newspaper and its editorial board to be replaced by the trustees board assigned by the court.
"Throw him off the staircase!" one of the officers shouted, as the raid squad pushed one of the publication's employees down to the hall, according to a tweet written by a Zaman employee.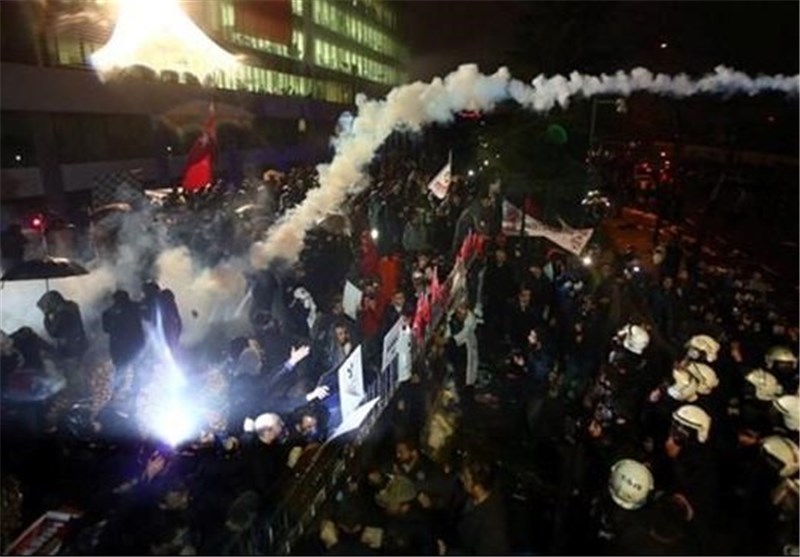 Zaman Editor-in-Chief Sevgi Akarcesme said that during the raid she had been pushed by police as authorities tried to take her out of the building.
"A police officer grabbed my phone forcefully while I was broadcasting on Periscope. I'll sue him when the rule of law is back. Unbelievable!" she tweeted. "This is beyond comprehension! Such a sad day in Turkey!"
The daily confirmed that police had gone to the management floor in the building, and were preventing editors from entering their offices. The journalists were shut out of their offices while police confiscated their cell phones, according to reports on social media.
The takeover of Zaman comes as President Recep Tayyip Erdogan and his ruling Justice and Development Party (AK Party) intensify the pressure on the Turkish media. Affiliated with the Gülen movement, Zaman is Turkey's largest-circulation newspaper and is also one of the few opposition media outlets operating in the country.
The court ruling also provoked international outrage.
"I see this as an extremely serious interference with media freedom which should have no place in a democratic society. It is the latest in a string of unacceptable and undue restrictions of media freedom in Turkey," said Nils Muiznieks, the Council of Europe Commissioner for Human Rights.
Moreover, Reporters without Borders issued a statement, accusing Erdogan of "moving from authoritarianism to all-out despotism."