Turkish PM in Iran for Official Visit
TEHRAN (Tasnim) – Turkish Prime Minister Ahmet Davutoglu arrived in Iran to hold talks with the country's senior officials on various issues, including ways to deepen bilateral relations between the two neighboring countries.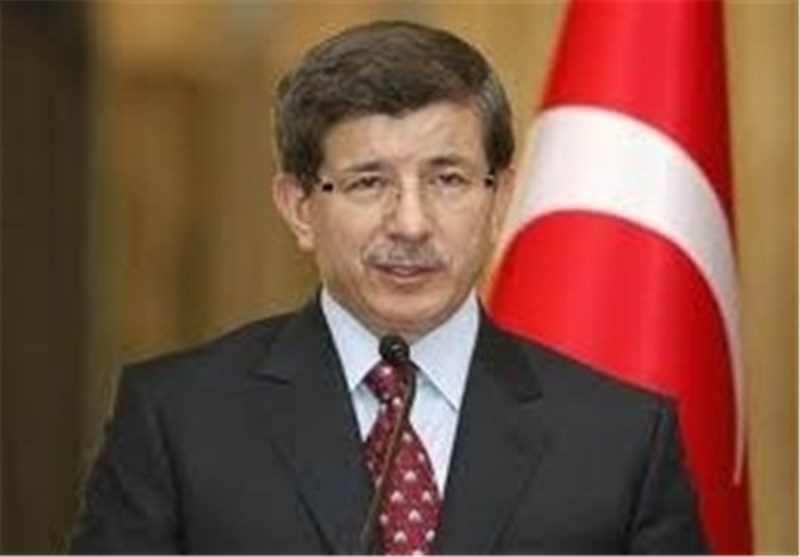 Heading a high-ranking delegation, the Turkish prime minister arrived in Tehran on Friday night and was officially welcomed by Iranian First Vice-President Eshaq Jahangiri on Saturday.
During his trip to the Islamic Republic, Davutoglu is slated to meet with Iranian President Hassan Rouhani, Foreign Minister Mohammad Javad Zarif, and a number of other senior officials to discuss various issues, including the latest developments in the Middle East region.
The two countries also plan to sign several memorandums of understanding (MoUs) later today after a meeting between Jahangiri and Davutoglu.
Earlier on Friday night before leaving Ankara for Tehran, Davutoglu told reporters that Iran is a friendly neighbor of Turkey, and the two countries' borders have remained unchanged for more than three centuries.
"This is my first visit to Iran as the prime minister and the first one by a Turkish PM to Tehran in the past two years," he said.
He expressed pleasure with the removal of international anti-Iran sanctions, saying that Iran's accession to global economy has provided great opportunities for Tehran and Ankara to enhance their all-out economic and trade cooperation.
Iran and Turkey are going to tap into these opportunities in the best way possible given the fact that the two countries complement each other, he added.
The trip is also important as Syria peace negotiations in Geneva are set to begin on March 9 and it could offer the neighbors an opportunity to discuss their sharply different views on the crisis in Syria.
Despite their differences, Turkey and Iran have largely maintained cordial diplomatic relations.
It will be the first high-level state visit to Iran since President Recep Tayyip Erdogan visited the country in April 2015.
Meanwhile, Iran's President Hassan Rouhani is also scheduled to make an official visit to Ankara within the coming months, the Iranian Ambassador to Ankara Alireza Bigdeli announced in February.