UN: Iran at Forefront of Drug Fight
TEHRAN (Tasnim) - UN High Commissioner for Human Rights Zeid Ra'ad Zeid Al-Hussein applauded Iran for its considerable efforts in the battle against narcotics.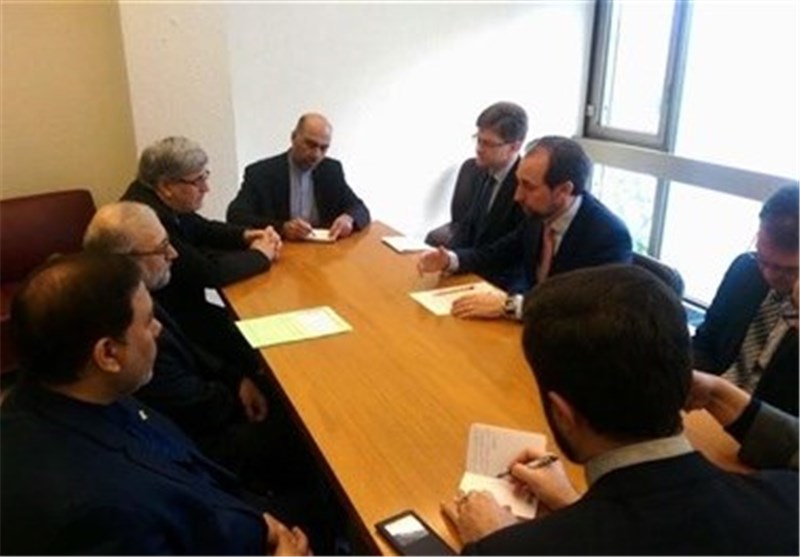 The fight on illicit drugs is a global issue, and Iran has been at the forefront of the battle, the UN commissioner said Friday at a meeting with Chief of the Iranian Judiciary's Human Rights Council Mohammad Javad Larijani, in the Swiss city of Geneva.
Zeid Al-Hussein also hailed Iran's cooperation with the UN human rights body, calling for closer interaction with Tehran.
He further expressed enthusiasm for a visit to Iran for talks with the country's human rights and judicial officials.
For his part, Larijani explained that Iran's fight on drug trafficking serves the interests of the international community.
"Battling drug smugglers in Iran is a serious issue that requires global attention, because the whole world in practice benefits from this fight," the Iranian official added.
He also urged an acceleration in the cooperation between Tehran and the Office of the United Nations High Commissioner for Human Rights (OHCHR).
Iran, which has a 900-kilometer common border with Afghanistan, has been used as the main conduit for smuggling Afghan drugs to narcotics kingpins in Europe.
Despite high economic and human costs, the Islamic Republic has been actively fighting drug trafficking over the past three decades.
The country has spent more than $700 million on sealing its borders and preventing the transit of narcotics destined for European, Arab and Central Asian countries.
The war on drug trade originating from Afghanistan has claimed the lives of nearly 4,000 Iranian police officers over the past 34 years.