Daesh's De Facto War Minister Possibly Killed: US Officials
TEHRAN (Tasnim) – A red-bearded Daesh (ISIL) commander described by American officials as the group's de facto minister of war may have been killed in an airstrike in Syria Friday by the US-led coalition, several US officials said Tuesday.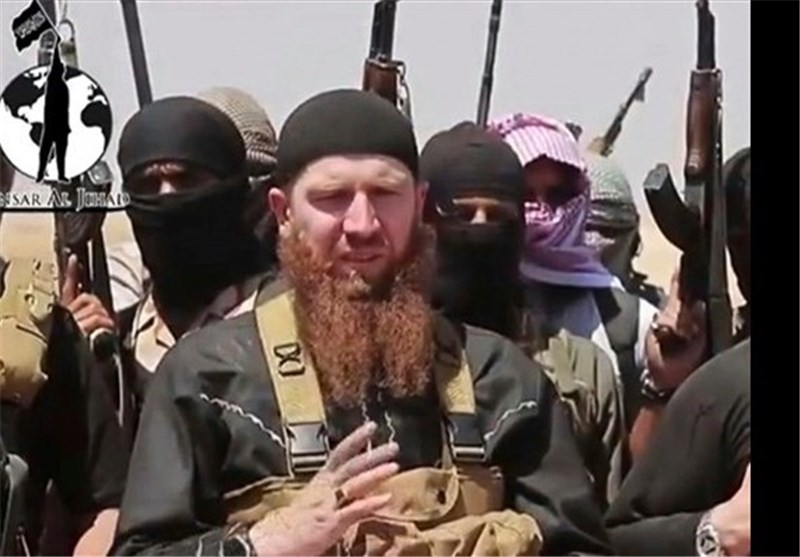 Abu Omar al-Shishani, also known as Omar the Chechen, ranked among the most wanted militants under a US reward program that offered up to $5 million for information to help remove him from the battlefield.
Born in 1986 in Georgia, which was then still part of the Soviet Union, Shishani had a reputation as a close military adviser to Daesh's leader Abu Bakr al-Baghdadi, who was said by followers to have relied heavily on him.
He may have been killed during a coalition strike on March 4 near the town of Shaddadi, which US-backed forces from the Syrian Arab Coalition captured from Daesh last month.
However, the United States still appeared unwilling to declare Shishani dead.
Two US officials expressed optimism about the strike but acknowledged that a determination about Shishani's fate was not certain and that the results of the operation still were being reviewed. A third official limited himself to saying Shishani was targeted in the strike.
A fourth official, speaking to Reuters on condition of anonymity, said the strike targeted a vehicle believed to be carrying Shishani, but declined to offer further details.
The US State Department described Shishani as a senior Daesh commander and Shura Council member based in Raqqa, the Daesh's de facto capital in Syria.
Shishani, whose name was originally Tarkhan Tayumurazovich Batirashvili, oversaw a prison facility near Raqqa where Daesh possibly held foreign hostages.
If confirmed, the strike would be one of the most successful operations to take out Daesh's leadership in Iraq and Syria since May, when US special operations forces killed the man who directed the group's oil, gas and financial operations.