Israel Razing Buildings at Alarming Rate: UN
TEHRAN (Tasnim) – Israel is razing Palestinian homes and other buildings constructed with international aid at an "alarming" rate, the UN said, with more demolitions so far this year than in all of 2015.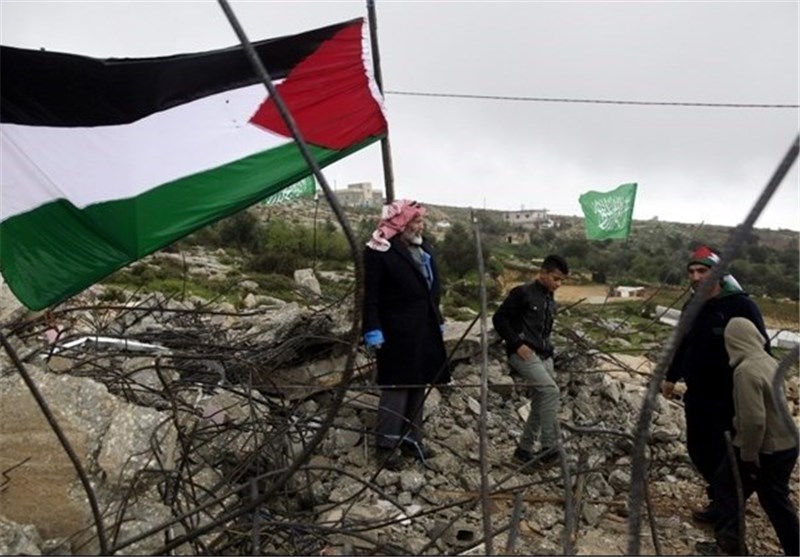 In total 121 structures funded partly or fully by international donors were demolished in the occupied West Bank between Jan. 1 and March 2, overtaking the 108 from all of 2015, according to UN figures seen by AFP Wednesday.
The projects include homes for Palestinians and at least one school, as well as temporary structures such as pens for animals and sheds.
Robert Piper, UN humanitarian coordinator for the Palestinian territories, wrote in response to an AFP query that the demolitions were "alarming." "We have already surpassed the total number of humanitarian aid items destroyed or confiscated in all of 2015, in just the first 10 weeks of 2016," Piper said.
"We will be protesting to the Israeli authorities of course, as are many in the diplomatic community."
Vance Culbert, country director at the Norwegian Refugee Council NGO, recently said there were "tens of millions of dollars of donor assistance which are at risk of demolition." Israel says the projects are built illegally so can be demolished, but aid groups argue that obtaining necessary permits is nearly impossible.
Under the 1990s Oslo peace accords, the Palestinian West Bank is divided into three areas.
Area C, which accounts for about 60 percent of the territory, is under full Israeli control and Palestinians say it is nearly impossible for them to obtain building permits in the area.
Just 1.5 percent of Palestinian building permit applications have been approved in recent years, according to the United Nations.
The Israeli army says the homes have been built without permission from their authorities.