Syrian Forces Seize Four Villages from Takfiri Militants in Aleppo
TEHRAN (Tasnim) – Syrian army has seized four villages from Takfiri terrorists in the northern province of Aleppo, local media reported Wednesday.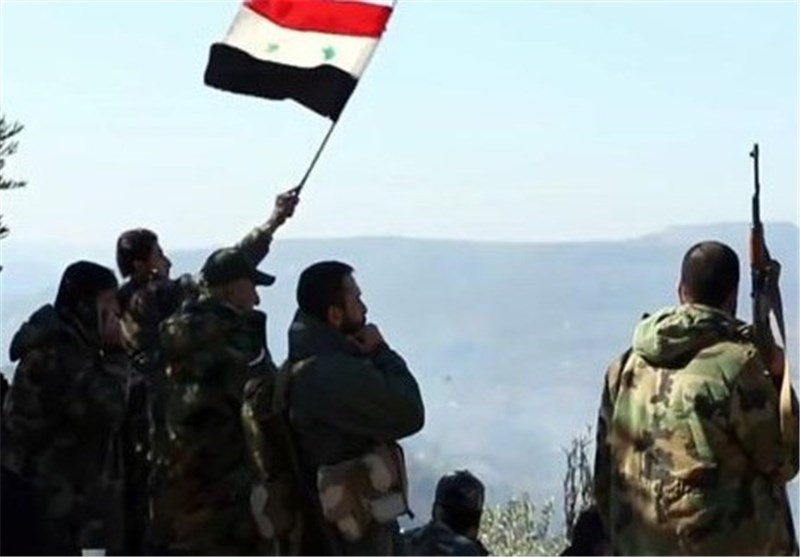 Syrian forces took control of Kharbil, A'akil, al-Qali' and Sardeh villages on Wednesday after clashes with foreign-sponsored militants, the Lebanon-based al-Mayadeen TV said.
A number of militants were also killed and injured in the fighting.
In Homs Province, Syrian army clashed with militants in Mahassa village in southern area of Qaryatayn city and took control of the region after killing several militants.
According of official SANA news agency, the Syrian air force targeted a gathering of Daesh (ISIL) militants around the city of Palmyra. Syrian forces also foiled an attack by Daesh militants on the areas of al-Maqale'a, Thanyet al-Rajmeh, and Duhour al-Hayyal in Palmyra and killed and injured many of them.
Reports also said that some 40 militants were killed and another 32 injured during clashes in a village in Deir Ezzor.
SANA has not referred to the casualties among the Syrian forces.
Syria has been grappling with a deadly conflict it blames on certain foreign states for nearly five years. More than 470,000 people have been killed and millions have been displaced in the Arab country, according to a February report by the Syrian Center for Policy Research. The militancy has also taken a heavy toll on the country's infrastructure.
The Arab country is currently observing an agreement for the cessation of hostilities which entered into force on February 27. The agreement stipulates the cessation of all military hostilities in Syria, except for the operations against the Daesh Takfiri terrorist group and al-Qaeda-linked al-Nusra Front militants.
The agreement was negotiated by Russia and the United States. Washington is among the main supporters of militants fighting the Syrian government forces.