UN Alarmed by Republican Candidates' Torture Rhetoric
TEHRAN (Tasnim) - The United Nations (UN) torture investigator has voiced concern about the US Republican presidential candidates' call for authorizing the use of torture, saying it is a violation of domestic and international law.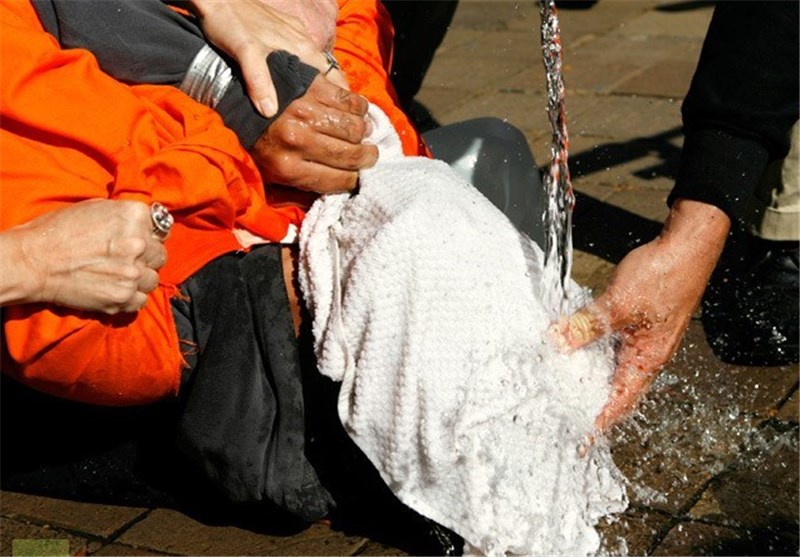 Leading Republican candidates Donald Trump and Ted Cruz have indicated that they would allow torture, waterboarding in particular, as an interrogation tactic.
"Candidates in the United States have again discussed whether waterboarding is torture or not and have actually promised to bring it back and to bring even harsher techniques," Juan Mendez, UN special rappporteur on torture, told reporters in Geneva, according to Reuters.
On Sunday, Trump once again defended his stance on torture, arguing that the US has become very weak and ineffective in the fight against terrorist groups such as Daesh (ISIL).
Trump's chief rival Senator Cruz of Texas has also floated the idea of legalizing a limited use of waterboarding, Press TV reported.
The brutal practice, which mimics the sensation of drowning, was first allowed during former US president George W. Bush's administration for terror suspects. President Barack Obama banned it days after taking office in 2009.
"The Bush administration itself had withdrawn the torture memos when it was discovered that these things were happening as a matter of policy," Mendez said. "Even the Republican administration had already recognized that these things are illegal."
"They are illegal as a matter of international law, they are illegal as a matter of constitutional law in the United States, they are illegal as a matter of military law...and they are immoral anyway," he said.
A 2014 report released by the Senate Intelligence Committee detailed the torture tactics used by the US Central Intelligence Agency (CIA), including extensive use of waterboarding.