Activists in New York Protest against Trump's Anti-Muslim Remarks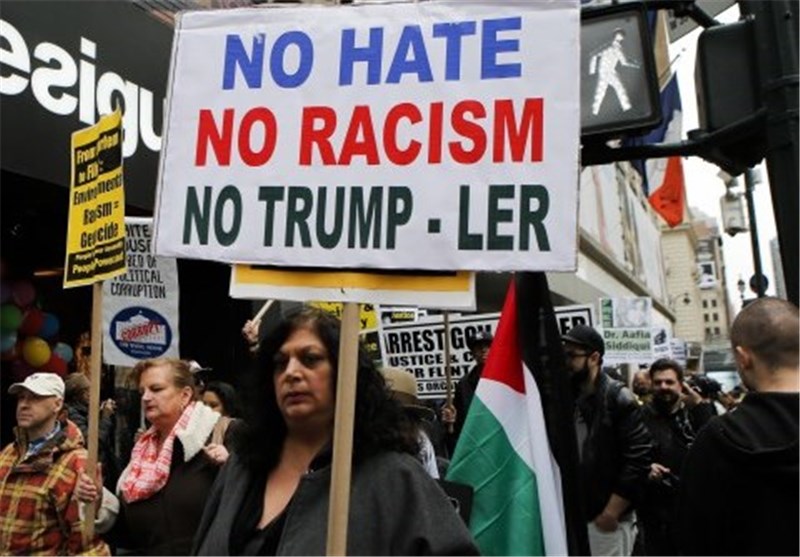 TEHRAN (Tasnim) - Hundreds of peace activists took to the streets of New York City to condemn anti-Muslim statements by US presidential hopeful, Donald Trump.
Hundreds of people gathered in Herald Square on Sunday to rally against' Trump's past remarks about Muslims.
Activists with the International Action Center and other groups held anti-Trump picket signs, while demonstrating against hate and racism, CBS News reported.
There were also cultural performances, along with poets who performed during the event, promoting equal rights for all nationalities and religions.
Over the past several days, Trump's rallies have devolved into violence between supporters and protesters, and have recently become heavily secured events teeming with dozens and in some cases hundreds of police.