Zarif in Turkey to Discuss Regional, Bilateral Issues
TEHRAN (Tasnim) – Iranian Foreign Minister Mohammad Javad Zarif arrived in the Turkish city of Istanbul on Saturday for an official visit to explore common threats and confer on the latest bilateral and regional affairs.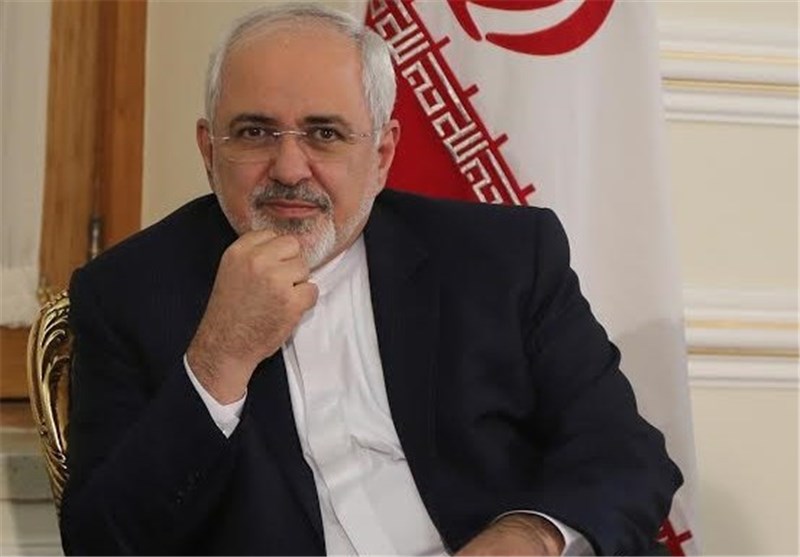 Upon arrival in Istanbul Airport, Zarif told reporters, "We are looking for best economic ties with Turkey in the post-JCPOA (the nuclear deal between Tehran and world powers) era."
"Also given the existence of common threats, the exchange of views on regional issues and developments is among the most important goals behind the visit," Zarif went on to say.
During the visit, the Iranian top diplomat is slated to hold separate meetings with Turkey's President Recep Tayyip Erdogan, Prime Minister Ahmet Davutoglu, and Foreign Minister Mevlut Cavusoglu.
Zarif's trip will come a couple of weeks after Turkish Prime Minister Davutoglu made a trip to Iran on March 4 to hold talks with the country's senior officials on various issues.
During his visit to the Islamic Republic, he met with Iranian President Hassan Rouhani, Foreign Minister Zarif, and a number of other senior officials to discuss various issues, including the latest developments in the Middle East region.
Davutoglu's trip to Iran was the first high-level state visit since President Erdogan traveled to the country in April 2015.
Meanwhile, President Rouhani is also scheduled to visit Ankara and hold talks with his Turkish counterpart Erdogan this spring, media reports said earlier this month.
"It has been decided that President Rouhani will visit Turkey in the middle of spring to meet with President Erdogan," Sputnik quoted an unnamed Iranian source as saying on March 10.
Despite their differences, Turkey and Iran have largely maintained cordial diplomatic relations.