UN's Ban Calls for Worldwide Spread of Nowruz's Message of Hope
TEHRAN (Tasnim) – The United Nations Secretary-General Ban Ki-moon in a message on the International Day of Nowruz (Persian New Year) called for spreading Nowruz's essential message of hope and renewal around the world.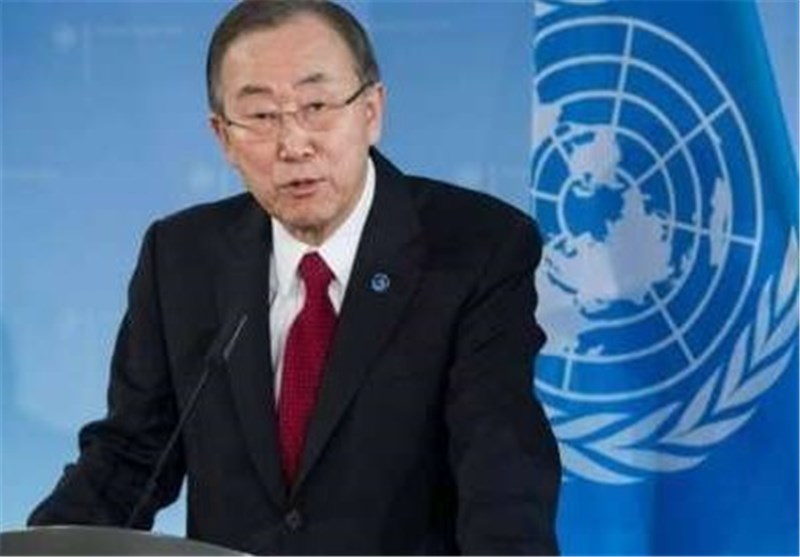 The full text of his message reads:
I am delighted to offer best wishes for a happy Nowruz to all those celebrating around the world – and to the many others who can benefit from this rich cultural heritage.
Nowruz is an ancient tradition with modern relevance. Its spirit of friendship, solidarity and respect for the natural environment resonates powerfully with the values of the United Nations.
The hundreds of millions of people around the world who observe this holiday represent a vast range of human experience. Their traditions are richly diverse, producing a tapestry of cultural expressions and symbols.
The myriad Nowruz commemorations in our world share a common reverence for the renewal that comes with the Spring Equinox. All people may draw inspiration from this sense of fresh possibility.
Nowruz transcends national borders, religious divides and other differences to unite communities with bonds of goodwill.
Such common purpose can help humanity rise to this moment in history.
We are now in the first year of the 2030 Agenda for Sustainable Development, our vision for a life of dignity for all people. This is also the first year of the historic Paris Agreement on climate change, which possesses enormous potential to open a new future.
At the same time, conflict, discrimination and other violations of human rights continue to take an immense toll. We must respond with compassionate action that addresses immediate suffering while tackling root causes. With its focus on good relations, environmental stewardship and lasting peace, Nowruz is an occasion to strengthen our resolve to leave no one behind in our journey to a better future.
Let us enable all people who celebrate Nowruz to celebrate with joy and meaning – and let us spread its essential message of hope and renewal around the world."
The word Nowruz literally means "new day" in the Persian language and the festivity marks the beginning of spring and the new Iranian year.
In 2010, the UN General Assembly established March 21 as the International Day of Nowruz. This year, the Persian New Year falls on Sunday, March 20.
In 2009, Nowruz was officially added to UNESCO List of Intangible Cultural Heritage of Humanity.