Tehran, Islamabad Determined to Combat Terrorism: Rouhani
TEHRAN (Tasnim) – Iranian President Hassan Rouhani reiterated the resolve of Iran and Pakistan in the fight against terrorism.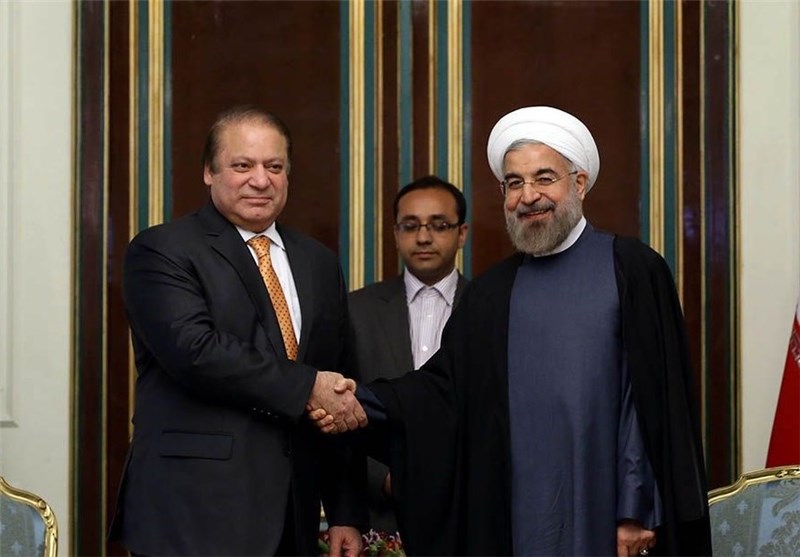 Speaking at the end of a ceremony in Islamabad on Friday, Rouhani described Pakistan's security as being that of Iran and said the two countries are determined to jointly combat terrorism.
He added that Tehran and Islamabad share the view that regional problems should be settled through dialogue and political means.
The president went on to say that Iran and Pakistan are keen to expand joint cooperation in different fields, especially in the economic area.
At the ceremony, which was also attended by Pakistani Prime Minister Nawaz Sharif, high-ranking officials from the two sides signed six memorandums of understanding (MoUs) to strengthen bilateral cooperation in various areas, including health, commerce, security and foreign services.
Heading a high-ranking delegation, including 60 Iranian businessmen, Rouhani arrived in Islamabad earlier on Friday at the invitation of his Pakistani counterpart Mamnoon Hussain and Nawaz Sharif.
President Rouhani's two-day trip to Pakistan is aimed at discussing ways to further strengthen trade and economic relations and holding consultation with senior Pakistani officials on the latest developments in the region.