Pakistanis Hunt Militants behind Blast that Killed At Least 70
TEHRAN (Tasnim) – Pakistani authorities on Monday hunted members of a Taliban faction which once declared loyalty to Daesh (ISIL) after the group claimed responsibility for an Easter suicide bomb targeting Christians that killed at least 70 people.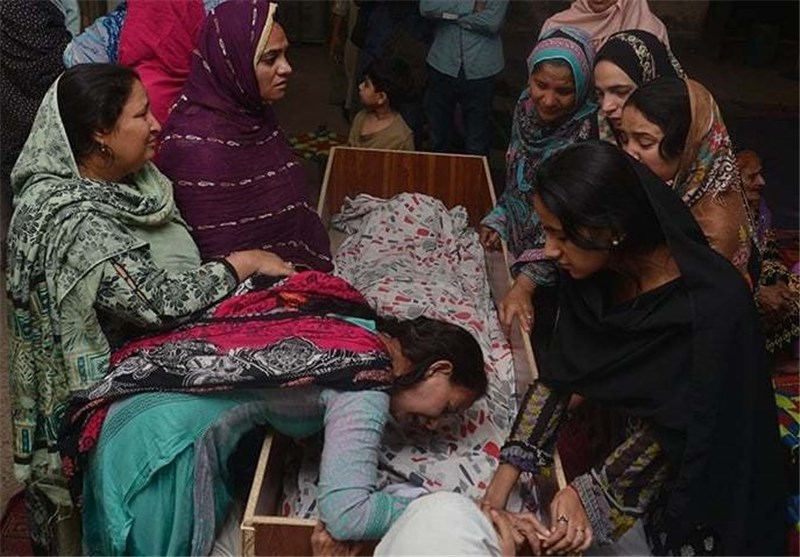 The brutality of Sunday's attack by Jamaat-ul-Ahrar, the group's fifth bombing since December, reflects the movement's attempts to raise its profile among Pakistan's increasingly fractured militants.
At least 29 children enjoying an Easter weekend outing were among those killed when the suicide bomber struck in a busy park in the eastern city of Lahore, the power base of Prime Minister Nawaz Sharif. Pakistan is a majority-Muslim state but has a Christian population of more than two million.
It was Pakistan's deadliest attack since the December 2014 massacre of 134 school children at a military-run academy in the city of Peshawar that prompted a big government crackdown on the militancy.
Military spokesman Gen. Asim Bajwa said intelligence agencies, the army and paramilitary rangers had launched several raids around Punjab following the attack.
"Number of suspect terrorists and facilitators arrested and huge cache of arms and ammunition recovered," he said in a tweet that gave no detail. He could not be reached for further comment.
Prime Minister Sharif toured hospitals full of victims, promising to bring justice, Reuters reported.
"Our resolve as a nation and as a government is getting stronger and (the) coward enemy is trying for soft targets," Sharif said, according to a statement from his office, calling for stronger intelligence coordination.
Jamaat-ul-Ahrar claimed responsibility for the attack late on Sunday night and issued a direct challenge to the government.
Lahore is the capital of Pakistan's richest province, Punjab, and is seen as the country's political and cultural heartland.
Markets, schools and courts in Lahore were closed on Monday as the city mourned.
Rescue services spokeswoman Deeba Shahnaz said at least 29 children, seven women and 34 men were killed and about 340 were wounded, with 25 in serious condition.