Iran to Keep Boosting Defense Might: Commander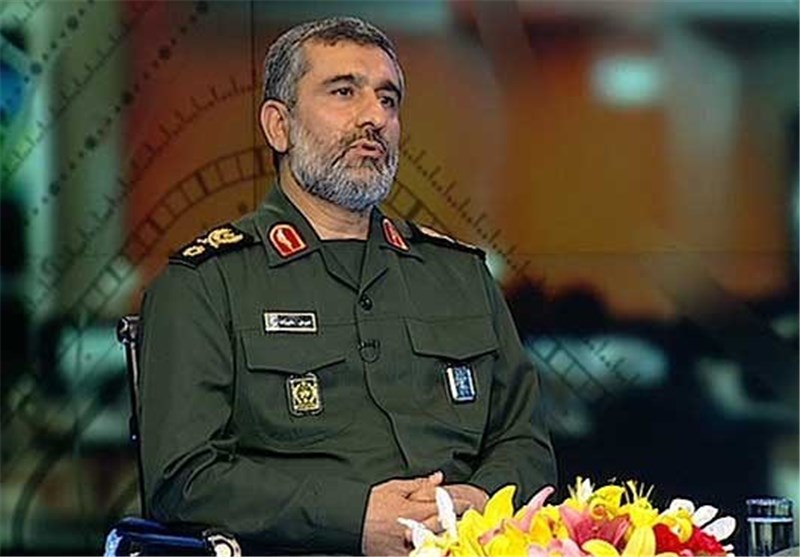 TEHRAN (Tasnim) – Commander of the Islamic Revolution Guards Corps Aerospace Force Brigadier General Amir Ali Hajizadeh said the Islamic Republic will continue to enhance its defense capabilities.
Hajizadeh told the state television that enemies are seeking to undermine Iran's defense and missile capabilities but the process of boosting the country's defense power has not stopped even for a single day during the past 31 years.
He added that expansion of the Islamic Republic's defense and missile might will insure the Iranian nation and deter enemies from even thinking to attack Iran.
Elsewhere in his remarks, the Iranian general downplayed the recent sanctions by the US against Iranian companies and individuals, describing them as futile.
The US Treasury Department on Thursday blacklisted two Iranian companies for supporting Iran's missile program. It also sanctioned two British businessmen it said were helping an airline used by the IRGC.
The new US sanctions against Iran came following the successful test-firing of ballistic missiles by the IRGC earlier this month, which Iran insists are rightful and aimed at enhancing the country's defense and deterrence capabilities.
The IRGC forces test-fired two types of Qadr ballistic missiles during the 'Might of Velayat' drills in north of Iran on March 9.