Goalkeeping Coach Dan Gaspar Feels Safe, Comfortable in Iran
TEHRAN (Tasnim) – Goalkeeping coach Dan Gaspar says that he feels safe, comfortable and well respected in Iran.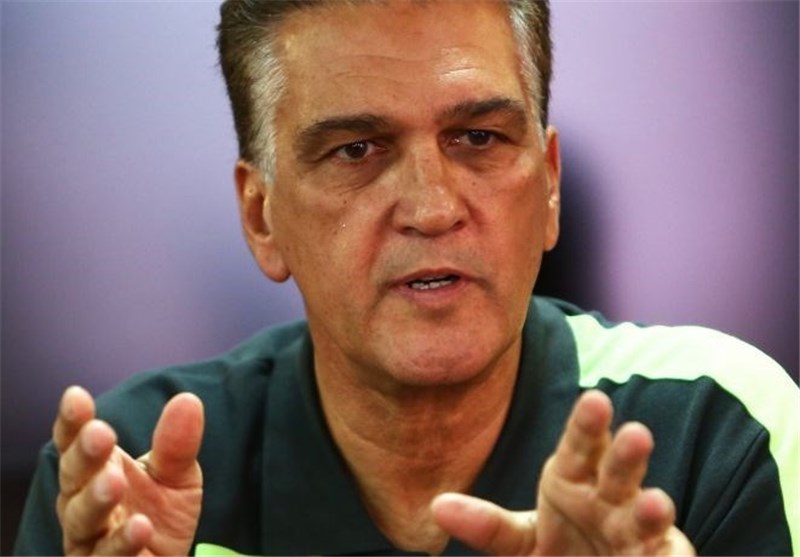 Gaspar has been Iran head coach Carlos Queiroz's No2 since 1993, working with the former Manchester United assistant manager in Japan, Portugal, South Africa and at home in the USA.
The latest chapter in the American's life was helping Iran seal qualification to Asia's third round of FIFA World Cup Russia 2018 qualifying.
So what led him to accepting the job with Iran five years ago?
"I was grateful Carlos Queiroz's trust and belief that I could assist him in this unique project," Gaspar told FIFA.com in an exclusive interview.
"I made the decision based on how I make most of my decisions and that is I think with my brain, I feel with my heart and then I make a decision with my gut, and I went there!"
"You challenge your decisions. Did I make the right decision? Am I being responsible to my family? Nothing has ever prepared me for this from the culture I was born in. It's all about adaptation. I've never felt safer, I've never felt more comfortable or more well respected than I have in Iran," he said.
"I've always been adventurous. I've always been curious. I've always been a risk taker," Gaspar added.
Iran qualified for Brazil 2014 and had a respectable showing at the tournament. Although they failed to advance from the group stages, they went back home with respect from the world, especially after their performance against eventual runners-up Argentina, when only a singular moment of magic from Lionel Messi in injury time was all that could separate the teams.
"Argentina's best player that day was the goalkeeper! Who could have imagined that we would have put enough pressure on them for their goalkeeper to have been their player of the match? I have a lot of admiration and respect for our players because they played for the honor of their country and for their love of the people and the sport," he said.
Gaspar has been working with Iran for five years, the joint-longest time he's been anywhere in his career. With Team Melli through to the third round of Russia 2018 qualifying, they have every chance of making it to their fifth World Cup and for Gaspar, it would represent the longest professional adventure of his life.
"Sometimes I question if it was the right decision, but then when I base it on my real life experiences, I realize that this is a journey I would take again."