US to Relax Financial Restrictions in Trade with Iran: Report
TEHRAN (Tasnim) – The Obama administration is mulling over a plan to relax financial restrictions that ban US dollars in trade with Iran, a report said.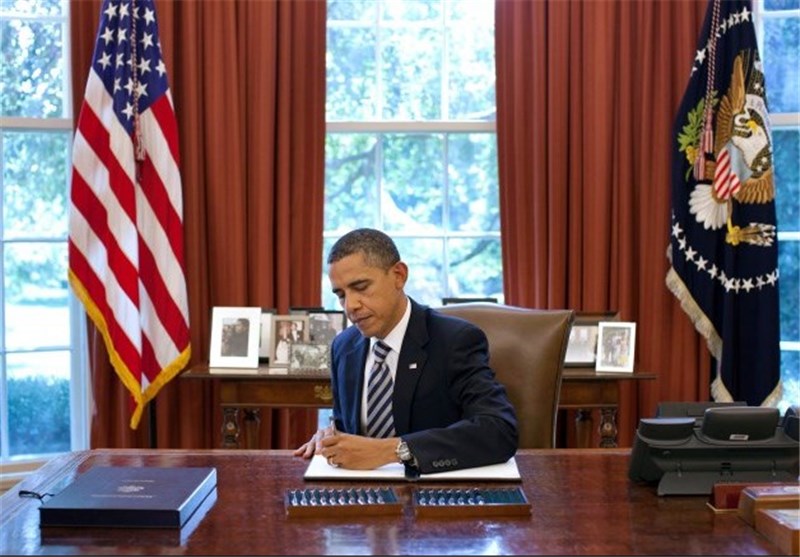 According to a report carried by AP on Friday, the US Treasury Department has prepared a general license permitting offshore financial institutions to access dollars for foreign currency trades in support of legitimate business with Iran.
It would allow dollars to be used in currency exchanges as long as no Iranian banks are involved, according to officials, who demanded anonymity.
Meanwhile, a number of US lawmakers expressed concerns over this, arguing that Tehran would be getting more than it deserves from last year's nuclear accord.
"These reports are deeply concerning, to say the least," House Speaker Paul Ryan said Thursday in a statement.
"… the Obama administration is going out of its way to help Tehran reopen for business. The president should abandon this idea."
Representative Brad Sherman, a Democrat, also wrote a letter to President Obama and said allowing dollar transactions for business with Iran "is clearly not required" by the nuclear deal and would only lead the Iranians to make further demands.
In a separate letter, Republican Sens. Marco Rubio and Mark Kirk cited testimony last year by Treasury Department's sanctions chief, Adam Szubin, who told lawmakers Iran wouldn't be allowed "even to execute a dollarized transaction where a split second's worth of business is done in a New York clearing bank."
On Thursday, Ben Rhodes, President Barack Obama's deputy national security adviser, told reporters that Iran has so far upheld its obligations under the Joint Comprehensive Plan of Action (JCPOA) between Tehran and world powers.
In a speech Wednesday, Treasury Secretary Jack Lew also said, "Since Iran has kept its end of the deal, it is our responsibility to uphold ours, in both letter and spirit."
Lew warned that "sanctions overreach" risked driving business away from the United States, hurting the US and global economy and empowering economic rivals.
Tehran and the Group 5+1 (Russia, China, the US, Britain, France and Germany) reached a nuclear deal on July 14, 2015 and started implementing it on January 16.
The comprehensive nuclear deal, known as JCPOA, terminated all nuclear-related sanctions imposed on Iran.