Larijani Warns against US Plots to Impose Fresh Anti-Iran Sanctions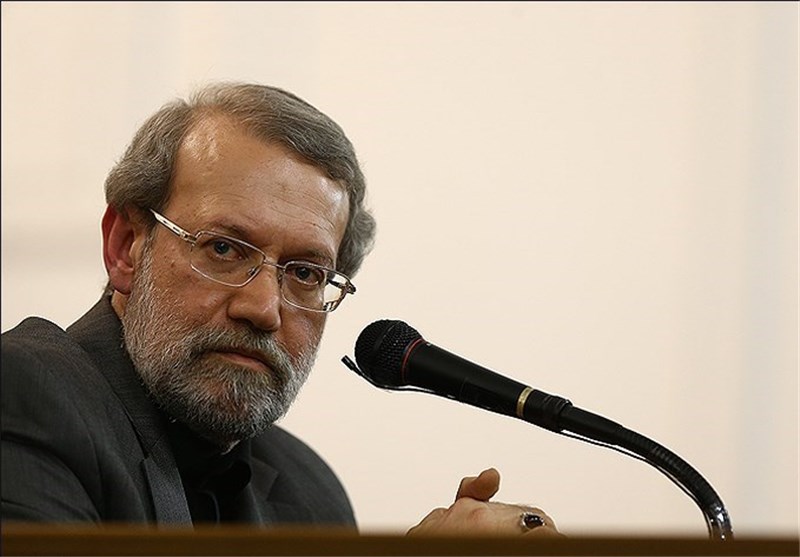 TEHRAN (Tasnim) – Speaker of Iran's Parliament Ali Larijani on Saturday called for vigilance and caution in the face of US measures against Iran, saying that Washington is longing to make new troubles for Tehran via sanctions.
Larijani said those countries that used to hinder Iran's progress in the past may now resort to alternative ways and cause new troubles for the country through different methods.
Such issues and measures, therefore, must be closely monitored, he added in a meeting with the Iranian parliamentary staff held here in Tehran on the occasion of New Persian Year (Nowruz).
The Iranian speaker further highlighted the US plots to impose new sanctions against Iran on pretexts other than the country's peaceful nuclear program, saying it "indicates the necessity for being vigilant, watchful, and cautious in the face of their measures."
Under current circumstances, the Westerners are seeking to impose new scenarios against Iran, Larijani warned, urging increased unity and solidarity among Iranian parties against the country's enemies.
He referred to recent remarks by Western countries against Iran's missile program, saying they demonstrated their ill intentions.
"None of the ballistic missiles made by Iran has been designed to be capable of carrying nuclear warheads; therefore, Westerners' new adventures (against Iran's missile program) do not have any legal basis and are mere propaganda," he went on to say.
After the termination of nuclear-related anti-Iran sanctions in mid-January as per the nuclear deal between Tehran and world powers, the United States imposed new sanctions against Tehran later in January over its ballistic missile program, even as the world hailed the implementation of the historic nuclear deal.