Iran Moved Up to First from Fourth in FIFA Rankings with Me: Queiroz
TEHRAN (Tasnim) – Iranian national football team's coach Carlos Queiroz said when he was appointed as Team Melli coach the team was 4th in Asia FIFA Rankings, but in the last 3.5 years Iran has moved to first place.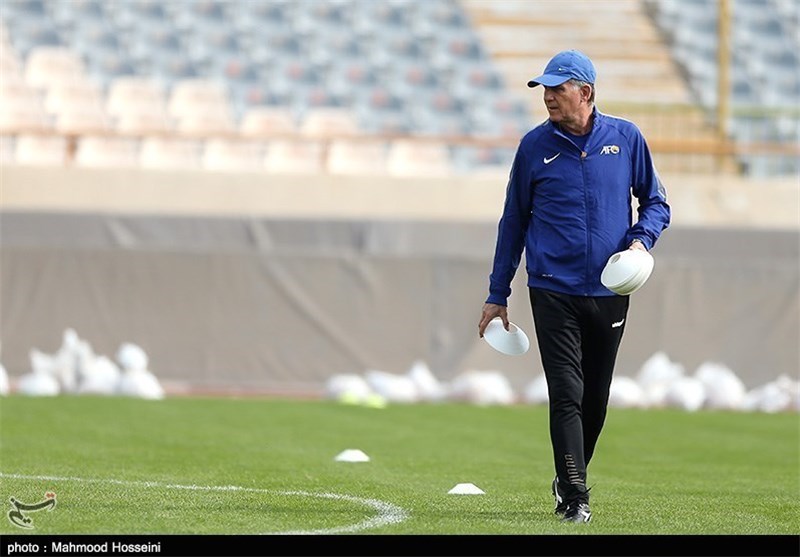 "This Friday we reach exactly five years since I came to Iran. I remember signing the contract on the Sports Minister's office, something unprecedented in my career. It was an honor," the Portuguese coach wrote on his facebook page.
"In these five years we have made 61 international matches, with 34 wins, 19 draws and 8 defeats. When I arrived Iran was 4th in Asia FIFA Ranking, but in the last 3.5 years we have come to meet the objective of being number one. It is in this position that we face Russia 2018 World Cup final qualifying stage draw, on the April 12 in Kuala Lumpur," Queiroz added.
"On the 1st August 2014 I signed a new contract with Iran National Team, until July 2018. In the same month I prepared and presented our National Team Plan. In the first page we could read as Mission Statement:
1 – Russia 2018 World Cup second round stage.
2 – One National Team, united and focused.
3 – One consistent and ambitious World Cup preparation.
4 – One National Team Technical Department.
5 – One Training Football Pitch.
6 – One Performance Training Centre.
7 – One National Team Culture and Mentality.
This National Team Plan was presented and delivered almost two years ago, in August 2014. There are only two things in life that never come back: time and the words you say. Thank you all who have supported us and Team Melli over these years," the Portuguese coach concluded.