Turkish Leader Erdogan Says Islamophobia on Rise in US
TEHRAN (Tasnim) – Islamophobia is on the rise in the United States and US presidential candidates have targeted Muslims during the election campaign, Turkish President Tayyip Erdogan said during a visit to the country.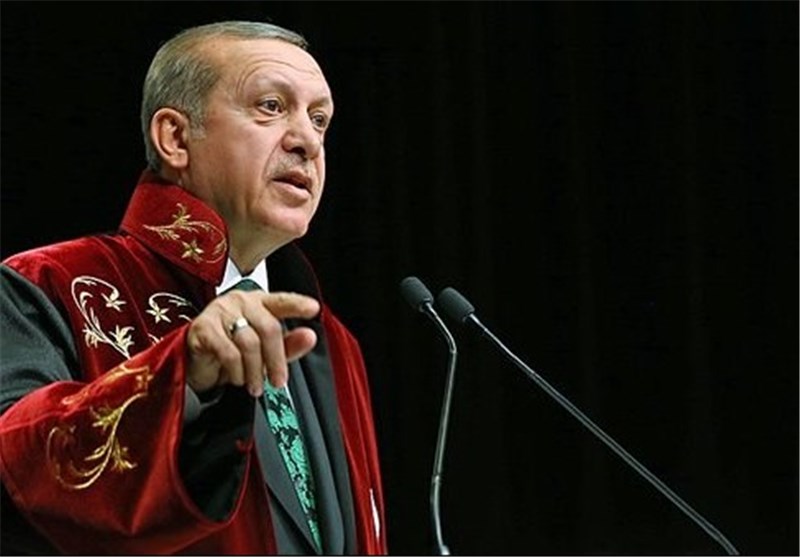 Speaking on Saturday at the opening of a Turkish-sponsored mosque and religious complex outside Washington, Erdogan also said recent attacks in Brussels and Paris "cannot compare" to countries such as Turkey and Pakistan had endured over the years, in terms of violent attacks by hardline groups.
"Unfortunately, we are in a period of rising intolerance and prejudice toward Muslims in the United States and the world," Erdogan said. "It is absolutely unacceptable to make all Muslims pay the price for the pain and horror" of the attacks on America on September 11, 2001, he said, Al Jazeera reported.
"There are still people walking around calling Muslims terrorists. I am watching with bewilderment and astonishment that some candidates still defend this position in the current presidential election in America."
The Turkish leader was in the US mainly to participate in a nuclear summit in Washington.