MKO-Affiliated Terrorist Ring Disbanded in Southeastern Iran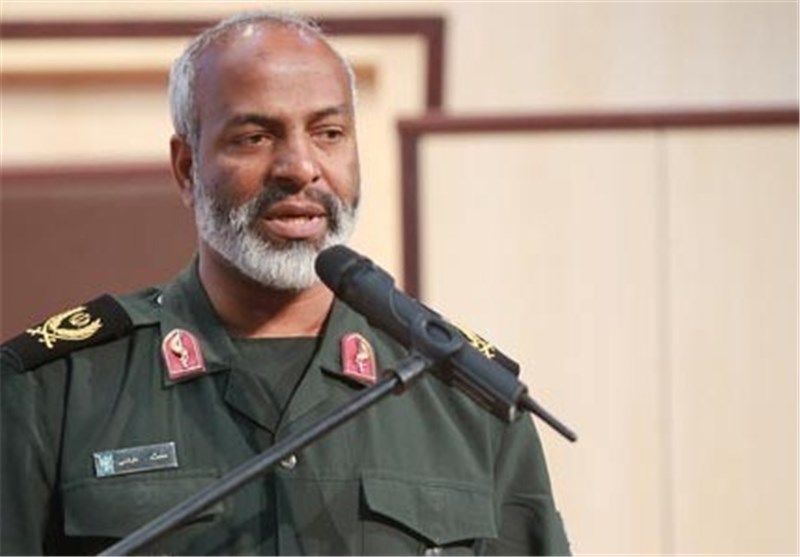 ZAHEDAN (Tasnim) – The Islamic Revolution Guards Corps (IRGC) forces have smashed a terror ring linked with the terrorist Mojahedin-e Khalq Organization (MKO, also known as, MEK) in Iran's southeastern Sistan and Baluchestan province, an IRGC commander announced.
Brigadier General Mohammad Marani, the commander of IRGC Ground Force Quds Headquarters, told the Tasnim News Agency that the ring was fully disbanded in Chanf village, near the city of Nikshahr in southern part of the province.
Both Sunni and Shiite Muslims of the region helped the IRGC forces in hunting down the terrorist ring, Marani said, noting that five militants, including the band's leader Ahmad Sahouei, have been killed.
Complicity with the MKO terrorist group as well as murder and armed robberies were among the crimes committed by the ring, the Iranian general said, stressing that the militants had long been monitored by security forces.
Five weapons and certain amounts of ammunition were also seized during the operation, he went on to say.
The IRGC general further warned terrorists operating in southeastern Iran that now, not only the Iranian security and military forces, but also the people of Sistan and Baluchestan, including Shiites and Sunnis, are against them.
"The people in this region consider terrorists both as murderers of their beloved ones and an obstacle to the growth and development of the (deprived) region," he said.
People are well aware of the role of such terrorist groups' activities in the underdevelopment of the region, Marani went on to say.
The MKO - listed as a terrorist organization by much of the international community - fled Iran in 1986 for Iraq and was given a camp by former Iraqi dictator Saddam Hussein.
They fought on the side of Saddam during the Iraqi imposed war on Iran (1980-88). They were also involved in the bloody repression of Shiite Muslims in southern Iraq in 1991 and the massacre of Iraqi Kurds.
The notorious group is also responsible for killing thousands of Iranian civilians and officials after the victory of the Islamic revolution in 1979.
More than 17,000 Iranians, many of them civilians, have been killed at the hands of the MKO in different acts of terrorism including bombings in public places, and targeted killings.