US Measures Run Counter to Nuclear Deal, Iran's Judiciary Chief Says
TEHRAN (Tasnim) – Iranian Judiciary Chief on Monday lashed out at the US administration over its steps after the implementation of nuclear deal between Tehran and world powers, stressing that the remarks and actions recently made by US officials are against the historic deal, known as JCPOA.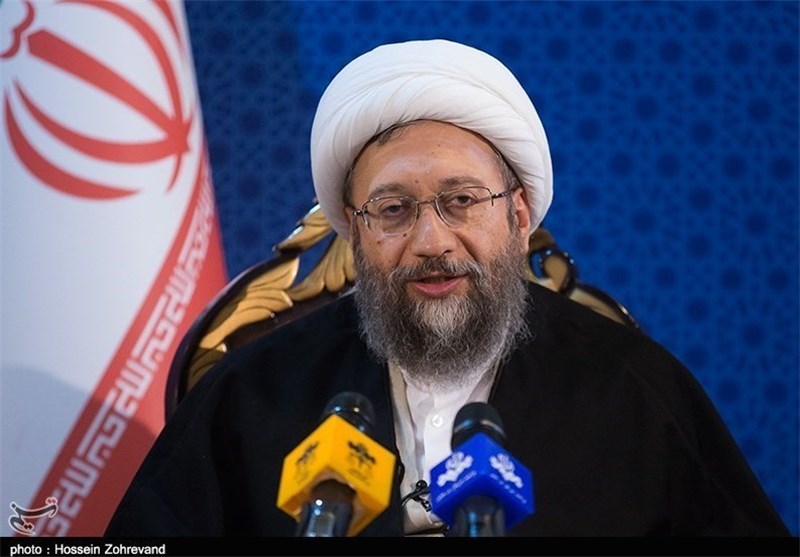 Addressing a group of judicial officials in Tehran, Ayatollah Sadeq Amoli Larijani said the Americans are putting under pressure the companies that are willing to work with Iran.
"They warn these companies against cooperation with Iran under the pretext that the long-term prospect is not clear yet," the Iranian official went on to say.
The US is pinning the blame on others, and the world does not accept such moves, Amoli Larijani stressed, noting that the Americans are now acting against the JCPOA.
"Americans should know that the Islamic Republic of Iran does not compromise with anyone on its interests," he added, emphasizing that Iran, despite its abundant potentials and rich resources, is not willing to attract foreign investments at any price.
Earlier on Saturday night, Iranian Deputy Foreign Minister for Legal and International Affairs Seyed Abbas Araqchi had described as "insufficient" the measures adopted by the United States to facilitate the full implementation of JCPOA.
"On the lifting of sanctions, we are faced with operational problems," Araqchi said in a televised interview with the IRIB.
"Americans are not doing enough to facilitate the process, and we expect them to do their commitments for the full implementation of the JCPOA," he went on to say.
Currently, Iran's banking system is not as operational as expected to be after the termination of the sanctions, said Araqchi, who also heads a committee set up to monitor the JCPOA implementation.
The Western side should accelerate the process, he urged, calling on the US Treasury to abandon its mischievous approach.