Iran's President in Ankara for Official Visit
TEHRAN (Tasnim) – Iranian President Hassan Rouhani arrived in Ankara at the invitation of his Turkish counterpart Recep Tayyip Erdogan for an official visit that would include a meeting of high-ranking delegations to sign new agreements.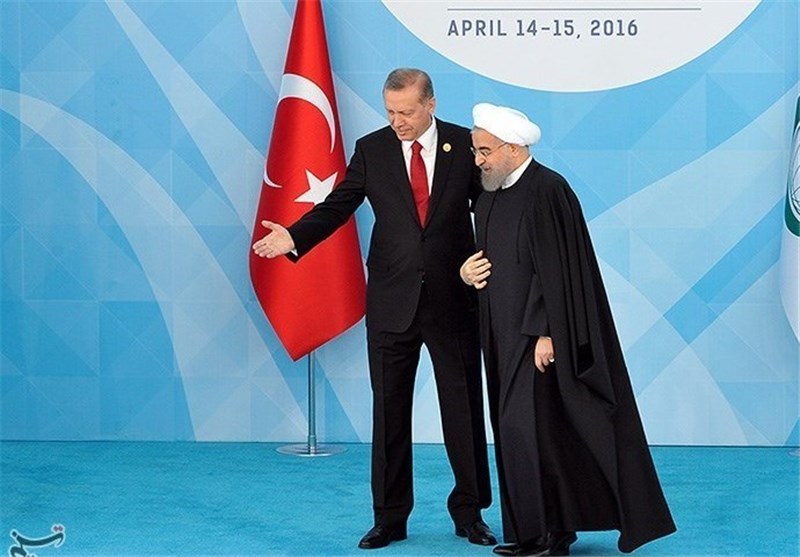 The Iranian president and his entourage arrived in Ankara's Esenboga airport on Friday evening, and received a welcome by Turkish Minister of Development Cevdet Yilmaz.
A formal welcome ceremony is going to be held at Turkey's presidential palace today.
During his stay in Ankara, the Iranian president will attend a meeting of Iran-Turkey high-ranking delegations to sign a number of agreements between the state officials and representatives from private sectors of the two countries.
President Rouhani was already in Istanbul to attend the 13th Summit of the Organization of Islamic Cooperation (OIC).
Iran and Turkey have ramped up efforts in recent months to boost bilateral trade after implementation of the Joint Comprehensive Plan of Action (JCPOA), a lasting nuclear deal between Iran and the Group 5+1 (Russia, China, the US, Britain, France and Germany).
The deal took effect on January 16, terminating all nuclear-related sanctions on Iran.