Iran's National Army Day Commemorated in Yerevan
TEHRAN (Tasnim) – Iran's embassy in Armenia played host to a special ceremony to mark National Army Day.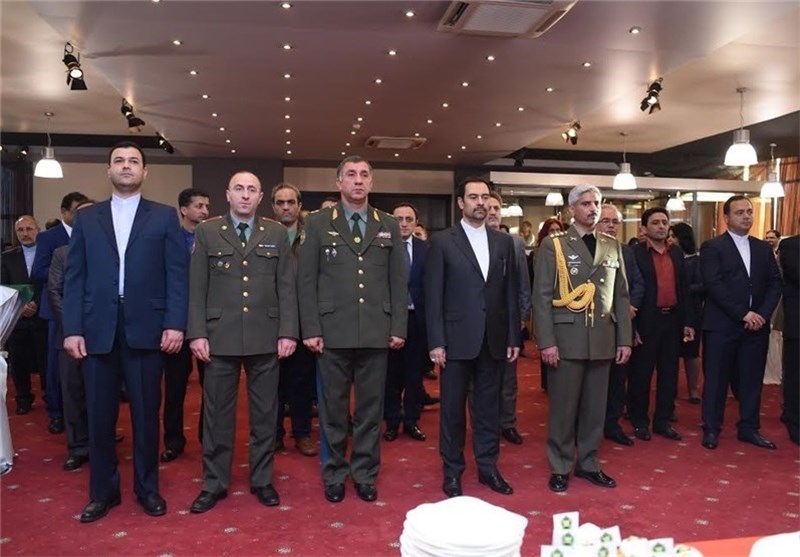 The ceremony was held at the Iranian embassy's venue in Yerevan late on Friday with Iranian and Armenian military and political officials in attendance.
During the meeting, the national anthems of the two countries were played out and then Iran's Military Attaché in Armenia Colonel Seyed Hossein Vahidi Sheikhi welcomed the audience and delivered a speech.
Also, the head of Defense Policy Department of Armenia's Ministry of Defense made a speech at the event and described Iran as a key "stabilizing force" in the region.
He added that the Iranian army has accomplished its mission in line with safeguarding the country's national interests and territorial integrity.
Select units from Iran's Armed Forces hold parades across the country annually to mark National Army Day, which this year fall on April 17.
In recent years, Iran has made great achievements in its defense sector and attained self-sufficiency in producing essential military equipment and systems.