Iran Bemoans OIC's Inefficiency
TEHRAN (Tasnim) – Iranian President Hassan Rouhani deplored the Organization of Islamic Cooperation (OIC) for failing to play a satisfactory role in settling the Islamic world problems.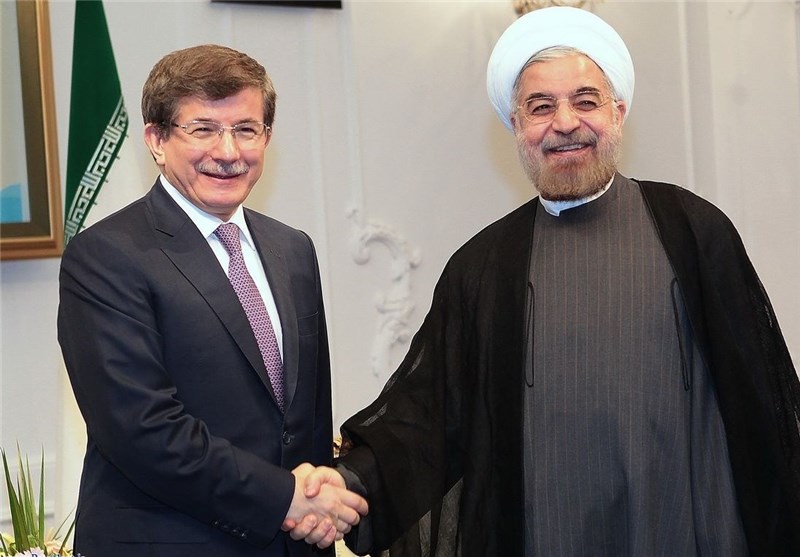 President Rouhani held a meeting with Turkish Prime Minister Ahmet Davutoglu in Ankara on Friday night.
The Iranian chief executive is in Ankara for an official visit at the invitation of his Turkish counterpart Recep Tayyip Erdogan. Rouhani had been in Istanbul earlier to attend the 13th Summit of the Organization of Islamic Cooperation (OIC).
In the meeting with Davutoglu, President Rouhani thanked Turkey for hosting the OIC meeting, and expressed the hope that Turkey's rotating presidency of the organization would mark the promotion of cooperation and unity among Muslim nations.
Rouhani, however, deplored the OIC for failing to play its role properly, while it could have been "a center of hope for the Muslims."
The OIC is the second largest inter-governmental organization after the United Nations which has membership of 57 states spread over four continents.
Elsewhere in the meeting, President Rouhani called for the enhancement of relations between Tehran and Ankara, saying their cooperation and consultation can help resolve a whole host of regional conflicts.
For his part, the Turkish prime minister voiced Ankara's determination to develop economic ties with Tehran.
Davutoglu also emphasized that Turkey is ready for cooperation with Iran in the fight against terrorism.
Iran and Turkey have ramped up efforts to bolster relations since the Joint Comprehensive Plan of Action (JCPOA), a lasting nuclear deal between Iran and the Group 5+1 (Russia, China, the US, Britain, France and Germany), took effect in January.