Pakistan Army Takes Over Operation to Flush Gang from Island Stronghold
TEHRAN (Tasnim) – Pakistan's army Saturday took over an operation to dislodge a criminal gang holding 24 hostages on its island hideout in the prosperous province of Punjab, the military's spokesman said.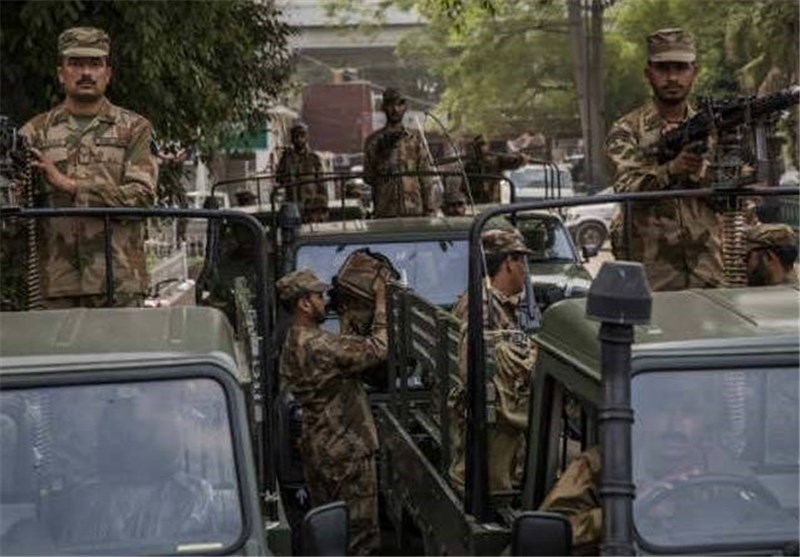 The security operation involving more than 1,600 security forces is now in its eleventh day and is an unprecedented use of force by the military in Punjab, which is the political power base of Prime Minister Nawaz Sharif.
The head of the army's publicity wing, General Asim Bajwa, announced that the army had been officially deployed to flush gangsters from the 10 kms (6 mile) long island in the center of the Indus River.
"Army troops deployed. Take over charge of operation," Bajwa said in a tweet.
On Friday, the Punjab law minister had given the gang 48 hours to surrender or "be wiped out".
Pakistani TV stations reported early Saturday that the head of the gang, Ghulam Rasool, also known as Chotu, a longtime criminal active in the border areas of the provinces of Punjab and Sindh, had surrendered. But the reports could not be independently confirmed and the army's latest announcement indicated that the siege was ongoing in the afternoon, Reuters reported.
While Pakistan's attention has for years been focused on the Taliban and al Qaeda threat on the Afghan border in the remote northwest, militants and criminals have quietly expanded their influence and won recruits in the country's heartland of Punjab.
At least six police officials have been killed in the battle for the island, launched in a sweeping crackdown after a Taliban suicide bombing killed 72 people in Lahore, the provincial capital, last month.
It was unclear just how many members of the "Chotu Group", blamed for hundreds of cases of kidnapping for ransom, murder and robbery, were trapped on the island but police said their families were believed to be accompanying them.
A police spokeswoman said seven of the gang's leaders had been killed by police and eight injured, while six police officials had died and seven were hurt in clashes. Policemen were among the 24 hostages.
The battle is taking place near Rajanpur, one of the poorest districts in Punjab, where the Panjnad River flows into the Indus, Pakistan's lifeline.
Previous military crackdowns have focused on the lawless tribal regions where the Taliban and other militants are based. Paramilitary Rangers also launched a crackdown on criminals in the violent southern port city of Karachi in 2013.