Saudi Arabia Warns of Economic Fallout If Congress Passes 9/11 Bill
TEHRAN (Tasnim) – Saudi Arabia told the US administration that it will sell off hundreds of billions of dollars' worth of American assets if Congress passes a bill that would allow the Saudi government to be held responsible in American courts for for any role in the Sept. 11, 2001, attacks.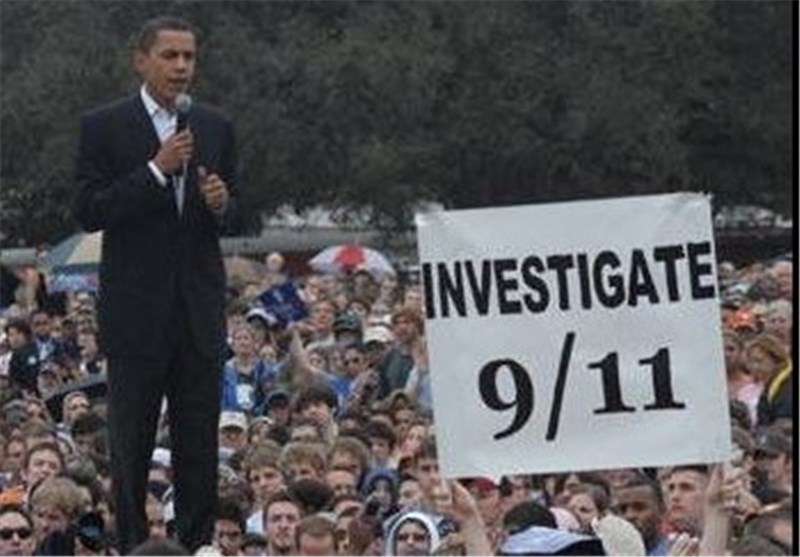 The Obama administration has lobbied Congress to block the bill's passage, according to administration officials and congressional aides from both parties, and the Saudi threats have been the subject of intense discussions in recent weeks between lawmakers and officials from the State Department and the Pentagon. The officials have warned senators of diplomatic and economic fallout from the legislation, the New York Times reported.
Adel al-Jubeir, the Saudi foreign minister, delivered the kingdom's message personally last month during a trip to Washington, telling lawmakers that Saudi Arabia would be forced to sell up to $750 billion in treasury securities and other assets in the United States before they could be in danger of being frozen by American courts.
The administration, which argues that the legislation would put Americans at legal risk overseas, has been lobbying so intently against the bill that some lawmakers and families of Sept. 11 victims are infuriated. In their view, the Obama administration has consistently sided with the kingdom and has thwarted their efforts to learn what they believe to be the truth about the role some Saudi officials played in the terrorist plot.
Saudi officials have long denied that the kingdom had any role in the Sept. 11 plot, and the 9/11 Commission found "no evidence that the Saudi government as an institution or senior Saudi officials individually funded the organization."
But critics have noted that the commission's narrow wording left open the possibility that less senior officials or parts of the Saudi government could have played a role. Suspicions have lingered, partly because of the conclusions of a 2002 congressional inquiry into the attacks that cited some evidence that Saudi officials living in the United States at the time had a hand in the plot.
Those conclusions, contained in 28 pages of the report, still have not been released publicly.
Families of the Sept. 11 victims have used the courts to try to hold members of the Saudi royal family, Saudi banks and charities liable because of what the plaintiffs charged was Saudi financial support for terrorism. These efforts have largely been stymied, in part because of a 1976 law that gives foreign nations some immunity from lawsuits in American courts.