Iranians Express Solidarity with Afghans over Brutal Murder of Little Girl
TEHRAN (Tasnim) – Iranians from all walks of life have been expressing sympathy with Afghans over a criminal case in which a six-year-old Afghan girl named Setayesh was kidnapped, raped, and brutally killed by a teenage boy, with officials vowing to seriously pursue the case.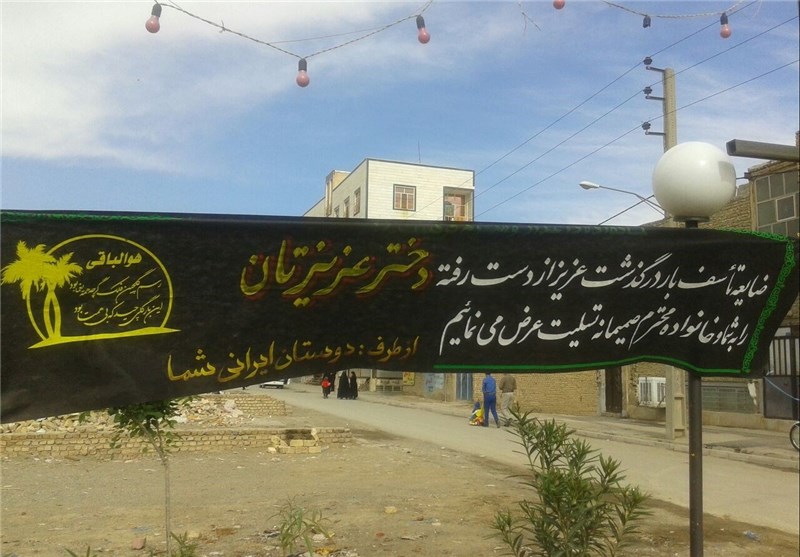 A few days ago, a 17-year-old Iranian boy kidnapped Setayesh Qoreishi in Varamin, southeast of Tehran, and horribly murdered the Afghan girl after raping her.
The murderer was soon arrested by the Iranian police, and confessed to his heinous crime, which hurt the feelings of both Afghan people and the Iranian nation.
The incident, which could cause a rift among the people of the two neighboring countries, happened to increase solidarity between Iranians and Afghans.
Iranian nationals, particularly in Tehran, condemned the crime and expressed their sympathy with the family of the victim as well as the Afghan nation by installing banners of condolences and attending the memorial service.
Several officials also denounced the incident and promised to follow up on the issue as seriously as possible. Governor-General of Tehran, Seyed Hossein Hashemi, expressed deep regret over the bitter crime, and called for the murderer to be duly punished.
"Our colleagues have met with the six-year-old girl's family, and expressed sympathy with them," he noted, adding that the bereaved family of the victim was reassured that the case will be pursued as soon as possible.
Officials with Iran's immigration department as well as Tehran's security and disciplinary officials also visited the family and promised to provide them with any necessary help.
"The Islamic Republic of Iran supports Afghan nationals, and will spare no efforts in helping and supporting our Afghan guests," Payam Borazjani, an official with Tehran province, said.
He also dismissed claims about Iran's negligence in addressing the case because of the girl's nationality, and stressed that all required judicial measures are being taken.