Iran to Make US Regret any Violation of JCPOA Commitments: MP
TEHRAN (Tasnim) – Chairman of the Iranian Parliament's National Security and Foreign Policy Commission Alaeddin Boroujerdi warned the US government not to breach its commitments under the July 2015 nuclear deal, or else Tehran's response will make Washington regret it.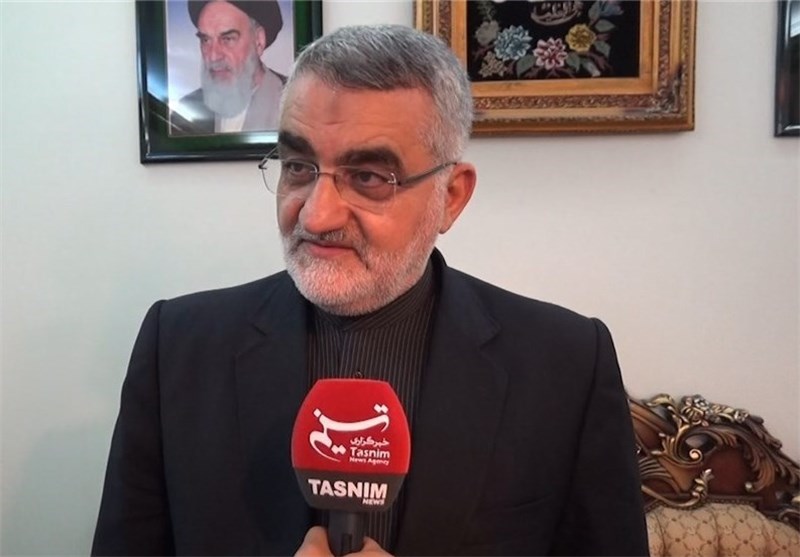 Speaking to the Tasnim News Agency, Boroujerdi censured the US for its failure to fully implement the nuclear agreement between Tehran and the Group 5+1 (Russia, China, the US, Britain, France and Germany), also known as the Joint Comprehensive Plan of Action (JCPOA).
"The Americans have to fulfill their commitments because it is a two-way road," he said, adding that if they fail to meet their obligations, Iran will take some measures, which will make the US regret its moves.
While the JCPOA came into force in January, some Iranian officials complain about the US failure to fully implement the accord.
Last month, Leader of the Islamic Revolution Ayatollah Seyed Ali Khamenei said Americans have yet to fulfill what they were supposed to do as per the nuclear deal.
Iran still has problems in its banking transactions or in restoring its frozen assets, because Western countries and those involved in such processes are afraid of Americans, Imam Khamenei said, criticizing the US for its moves to prevent Iran from taking advantage of the sanctions removal.