Three Soldiers Killed by Roadside Bomb in Turkey
TEHRAN (Tasnim) – Three Turkish soldiers were killed and others wounded Friday by a roadside bomb in the Kurdish majority southeast of the country, medical and military sources said.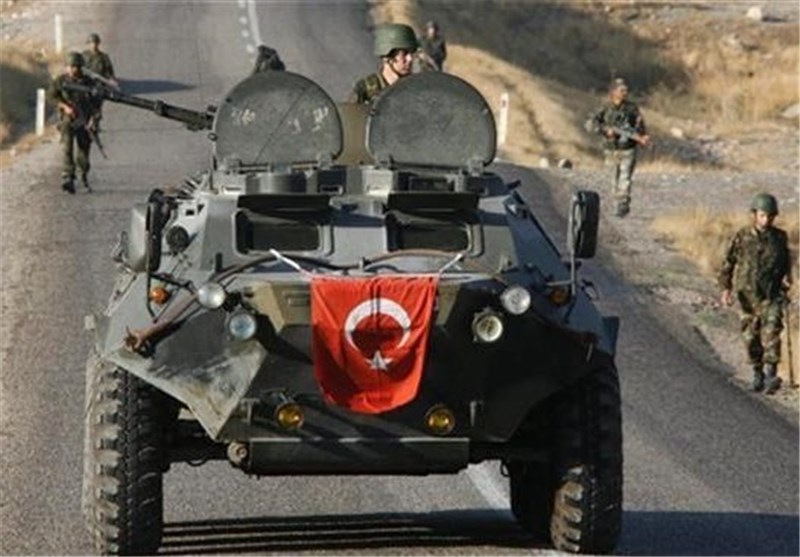 The explosion was caused by a home-made bomb on the side of a road between Tunceli and Elazig in a region caught up in bloody reprisals between the army and rebels from the outlawed Kurdistan Workers' Party (PKK).
The attack prompted a swift response from the Turkish army, with helicopters dropping bombs on the rebels' escape routes in the region, an AFP journalist at the scene reported.
Security forces blocked the road to traffic.
Fierce clashes between the Turkish state and the PKK resumed in late July, upending a two-year ceasefire that had nurtured hopes of an end to a three-decade insurgency which has claimed tens of thousands of lives.
The PKK took up arms in 1984 with the aim of establishing an independent state for Turkey's Kurdish minority, although in recent years its demands have focused on greater autonomy and cultural rights.
Turkey has waged an offensive against the PKK after the collapse of the fragile truce. The renewed conflict has also struck at the heart of the country, with two attacks that killed dozens of people in the capital Ankara claimed by Kurdish rebels.
A radical PKK splinter group, the Kurdistan Freedom Falcons (TAK), claimed responsibility for the two suicide car bombings in Ankara on February 17 and March 13.