South Korean President's Iran Visit A 'Turning Point' in Ties, Envoy Says
TEHRAN (Tasnim) – Iran and South Korea are going to sign more than 30 memorandums of understanding (MoUs) during South Korean President Park Geun-hye's upcoming visit to the Islamic Republic, the East Asian country's envoy to Tehran said.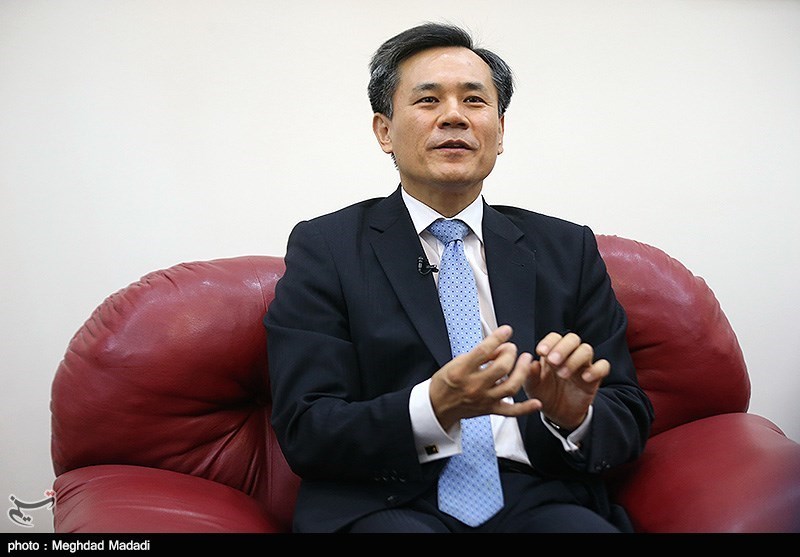 Speaking to the Tasnim News Agency, Kim Seung-ho said preparations are underway for the South Korean president's "historic visit" to Iran.
"The Korean government believes that this historic visit will be a turning point in the relations between the two countries, in the way to make our relations more diversified," the ambassador explained.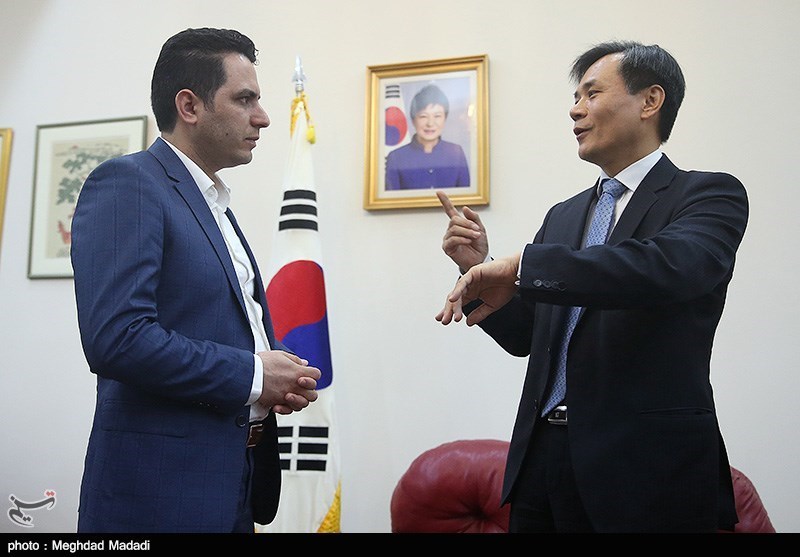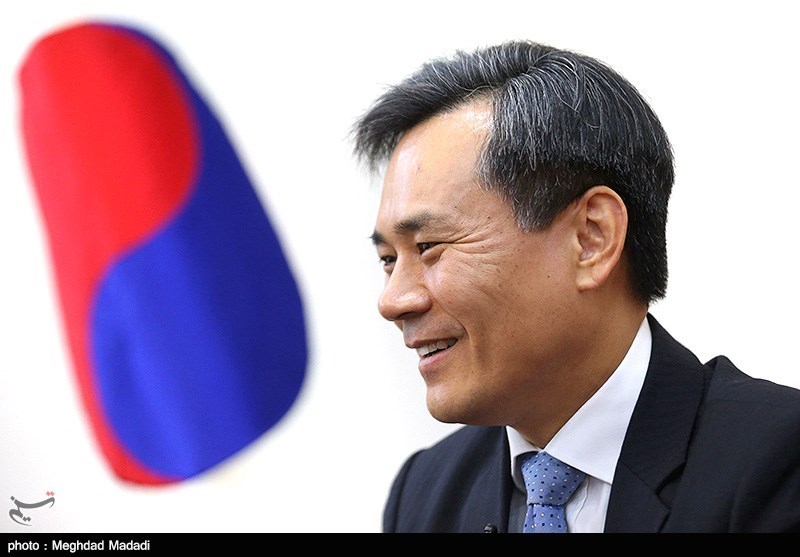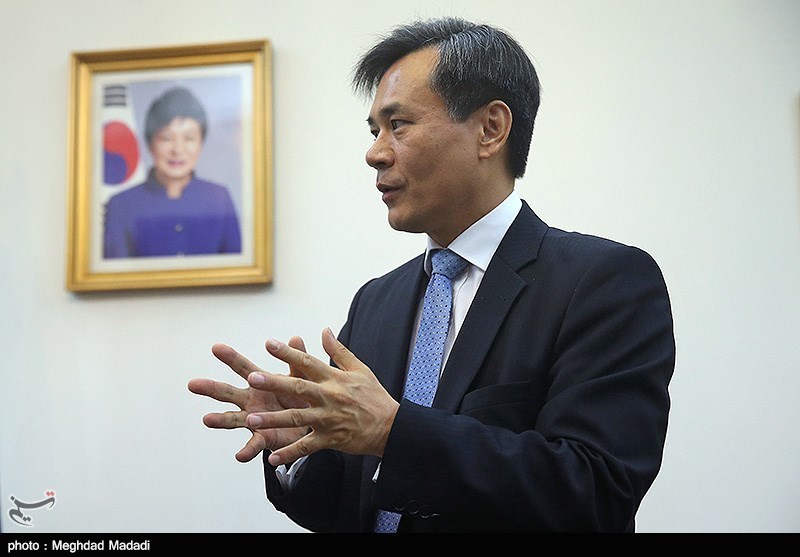 He noted that a range of subjects are going to be discussed during the upcoming visit, mainly in the areas of mutual cooperation.
Mr. Kim announced that more than 30 documents are going to be finalized between the Iranian and South Korean government and companies.
The MoUs, which also involve private companies from the two sides, will entail cooperation in the oil and gas industry, infrastructures, maritime industry, health, specific projects, as well as cultural affairs, he added.
According to the ambassador, Tehran and Seoul will also weigh plans for cooperation on cultural heritage protection.
Since the trip will mark the first visit by a South Korean president to Iran, the officials will "rather
focus on strategic discussions on how to move with relations between our countries in the coming years," Kim noted.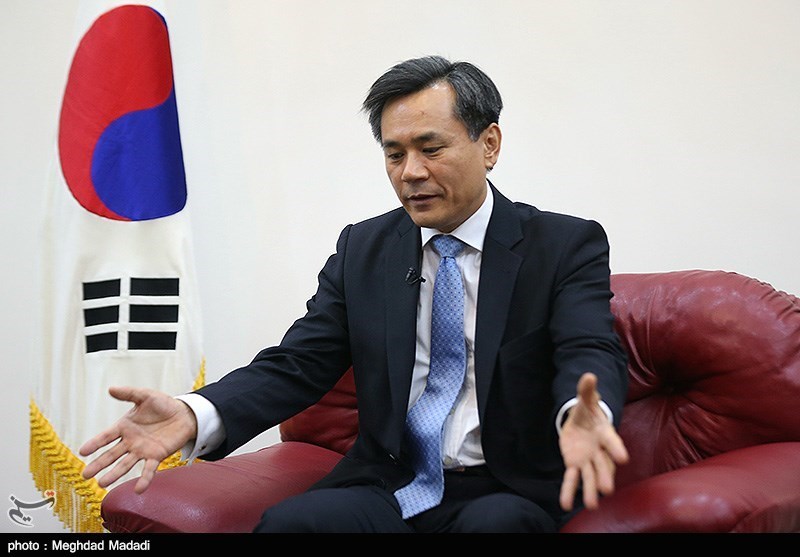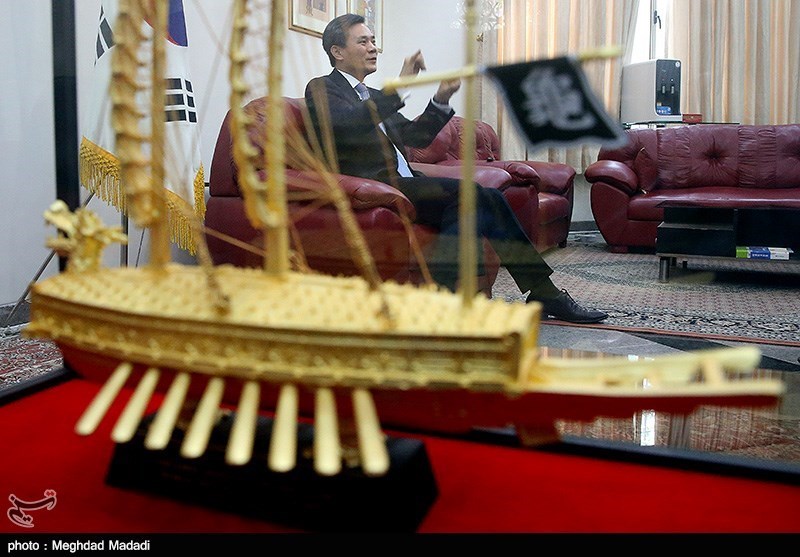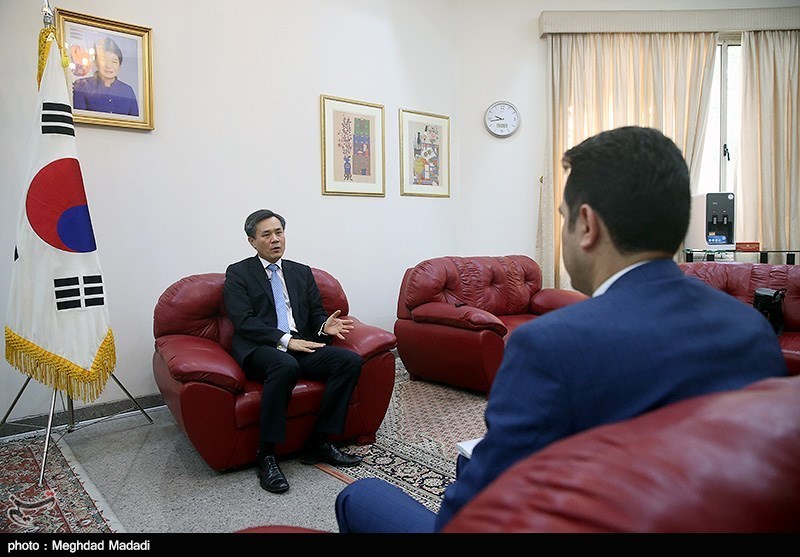 According to reports, Ms. Park will visit Tehran on May 1 at the invitation of Iranian President Hassan Rouhani.
The Korean president will be accompanied by a big delegation of ministers, senior economic officials and business people.
It follows a new wave of interest in ties with Iran after Tehran and the Group 5+1 (Russia, China, the US, Britain, France and Germany) on July 14, 2015 reached a conclusion over the text of a comprehensive 159-page deal on Tehran's nuclear program and started implementing it on January 16.
The comprehensive nuclear deal, known as the Joint Comprehensive Plan of Action (JCPOA), has terminated all the nuclear-related sanctions imposed on Iran.