Israeli Fighter Jets Carry Out More Airstrikes on Gaza Strip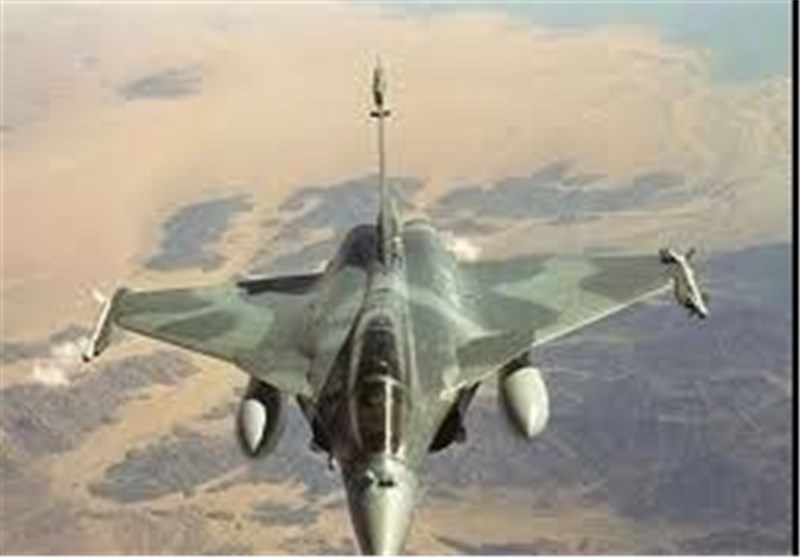 TEHRAN (Tasnim) - Israeli military aircraft carried out two airstrikes against areas in the Gaza Strip in yet another act of aggression against the besieged Palestinian coastal territory.
The airborne assaults, which were launched in the early hours of Saturday morning, reportedly hit two open areas east of the city of Khan Yunis, located about 25 kilometers (15 miles) south of Gaza City, Arabic-language Safa news agency reported.
The first airstrike struck a field behind Abu Subhia factory in the al-Zana area, south of the Gaza Strip, while the second targeted an area close to Abu Taima block making workshop.
There were no immediate reports about the possible casualties from the Israeli attacks.
The airstrikes came hours after Tel Aviv claimed that two rockets fired from the coastal enclave had hit an Israeli military base in Kissufim, which lies south of the Gaza Strip. The projectile reportedly did not cause any injuries and there was no damage.
Palestinian witnesses said Israeli warplanes launched two air raids against the city of Beit Lahia and the southern Gaza Strip town of Khuza'a on Friday morning, Press TV reported.
The Israeli military announced in a statement that the strikes targeted facilities run by the Palestinian resistance movement, Hamas. There were no reports of casualties available.
It came a day after the Israeli tank fire killed a 54-year-old Palestinian woman, identified as Aytah al-Amur, in her home in Khan Yunis. Another Palestinian was also wounded in the attack.
On Friday, senior Hamas leader Ismail Haniyeh warned that the resistance movement will not tolerate a new Israeli incursion into the Gaza Strip.
"We will not under any circumstance accept these incursions," said Haniyah, noting, however, that Hamas is not seeking a new war with Israel.
The Gaza Strip has been under an Israeli siege since June 2007. The blockade has caused a decline in the standards of living as well as unprecedented levels of unemployment and unrelenting poverty.
In early July 2014, Israel waged a war on the Gaza Strip. The 50-day military aggression, which ended on August 26, 2014, killed nearly 2,200 Palestinians, including 577 children. Over 11,100 others – including 3,374 children, 2,088 women and 410 elderly people – were also wounded in the war.
Israel continues to carry out attacks on the Palestinian strip from time to time.