Sadiq Khan Elected London Mayor, First Muslim to Lead UK Capital
TEHRAN (Tasnim) – Labor lawmaker Sadiq Khan was elected mayor of London, becoming the first Muslim candidate elected to lead a major Western city.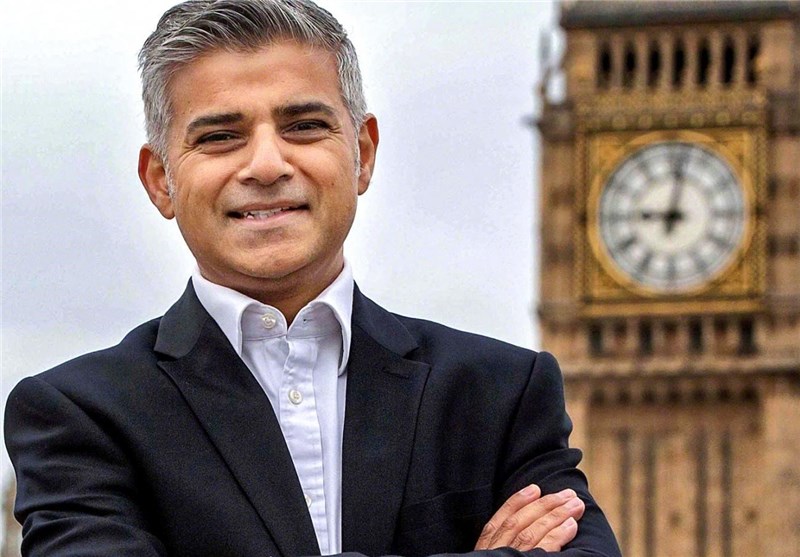 The official announcement was made early Saturday morning local time, but Khan led in polls against his main Conservative rival Zac Goldsmith. Khan won with 1,310,143 votes, beating Goldsmith, who got 994,614 votes.
In a speech after the announcement, Khan said he was "humbled" by the result and promised "to always be a mayor for all Londoners."
Khan acknowledged the bitter contest, which was marred by allegations of extremism and fear-mongering, the Associated Press reported.
"This election was not without controversy, and I am so proud that London has today chosen hope over fear and unity over division," Khan said. He added, "politics of fear is not welcome in our city."
Goldsmith congratulated Khan in a statement Saturday and said "I wish him well."
Khan, 45, was a favorite to replace flamboyant Conservative Boris Johnson as mayor. Opinion polls had put him far in the lead, with a 20 point advantage over Goldsmith, a Conservative and the son of a billionaire.
Khan's victory makes him London's first Muslim mayor and breaks the Conservatives' eight-year hold on City Hall.
Khan is the son of a bus driver from Pakistan and grew up with seven siblings in a three-bedroom government-subsidized apartment. He resonated in an expensive city where rocketing rents and property values are squeezing out even middle-class workers.