Mayor Candidate Shot Dead in Philippine Election Violence
TEHRAN (Tasnim) – A candidate for mayor in the southern Philippines was shot dead Saturday, police said, bringing to at least 15 the number of people killed in violence related to national elections.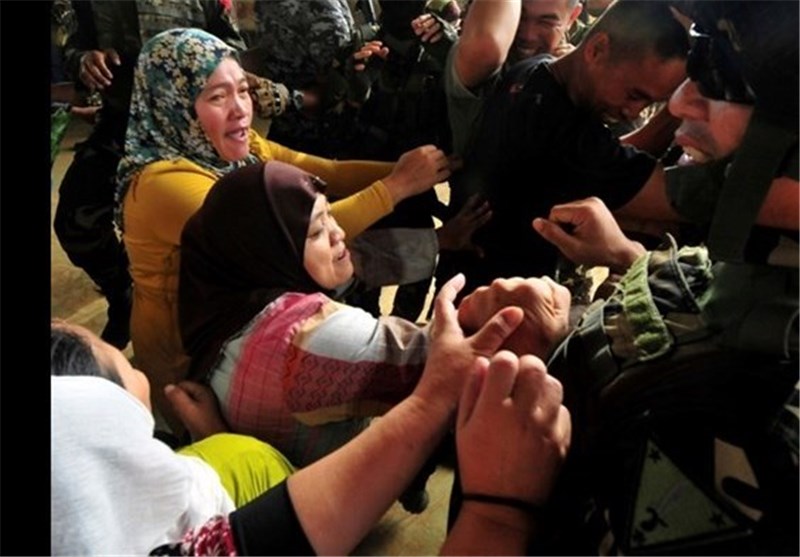 The Philippines has a long tradition of political violence -- fueled by lax gun laws, politicians with private armies and corrupt law enforcement agencies -- and dozens of people are killed each election campaign.
In the latest incident, unknown gunmen broke into the home of politician Armando Ceballos in a mountainous town in the southern Philippines at dawn Saturday and shot him dead, a provincial police spokesman said.
"The killers wore bonnets... as of now we are treating this as an election-related case," the spokesman, Chief Superintendent Surki Serenas, told AFP by telephone.
Ceballos was one of two candidates standing for mayor of Lantapan, a remote town about 840 kilometers (520 miles) south of Manila. His opponent is the incumbent vice mayor.
In the far southwestern island of Puerto Princesa, gateway to some of the Philippines' most popular holiday destinations, two supporters of the local mayor were stabbed to death at a campaign sortie late Thursday, police said.
The two men were part of a motorbike convoy in support of Puerto Princesa city mayor Lucilo Bayron, who is stumping to retain his seat, police investigator Earl Torres told AFP Saturday.
The attackers were not identified, though the Bayron camp blamed supporters of his rival.
There had been 14 deaths in 26 "validated election-related incidents" of violence between January 10 and May 5, national police said in a statement. It was not clear whether the Puerto Princesa deaths were included in the list.