Syrian Army Battles Militants Near Aleppo, City Areas Shelled
TEHRAN (Tasnim) - Syrian army forces and their allies clashed with militants near Aleppo on Monday and warplanes launched more raids around a strategic town militants seized last week.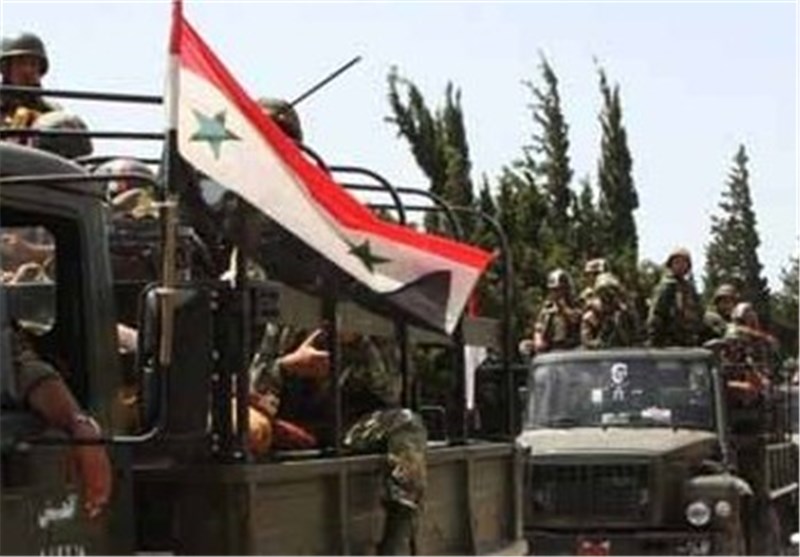 Warplanes continued to strike around Khan Touman in Aleppo province on Monday, and had carried out more than 90 raids in the area since Sunday morning, the so-called British-based Syrian Observatory for Human Rights said.
Al Manar television said troops had destroyed a tank belonging to militants and killed some its occupants, Reuters reports.
Khan Touman lies just southwest of Aleppo city, which is one of the biggest strategic prizes in a war now in its sixth year, and has been divided into government and militant-held zones through much of the conflict.
Russia's military intervention last September has helped Syrian President Bashar Assad reverse some militant gains in the west of the country, including in Aleppo province.
The Observatory said warplanes struck militant-held areas of the city early on Monday, and militants fired shells into government-held neighborhoods, despite a Russian-announced extension of a truce encompassing the city of Aleppo.
The surge in bloodshed in Aleppo, Syria's largest city before the civil war, wrecked a February "cessation of hostilities" agreement sponsored by Washington and Moscow. The deal excluded Daesh (ISIL) and al Qaeda's Syrian branch, the Nusra Front.
Peace talks in Geneva between government delegates and opposition figures, including representatives from rebel groups, broke up last month without significant progress.