Iran's Larijani Raps West for Sending Arms Cargo to Terrorists in Syria
TEHRAN (Tasnim) – Iranian Parliament Speaker Ali Larijani censured the West's continued support for terrorist groups in Syria and said an arms cargo ship has been recently sent for terrorists in the northern city of Aleppo by certain European countries.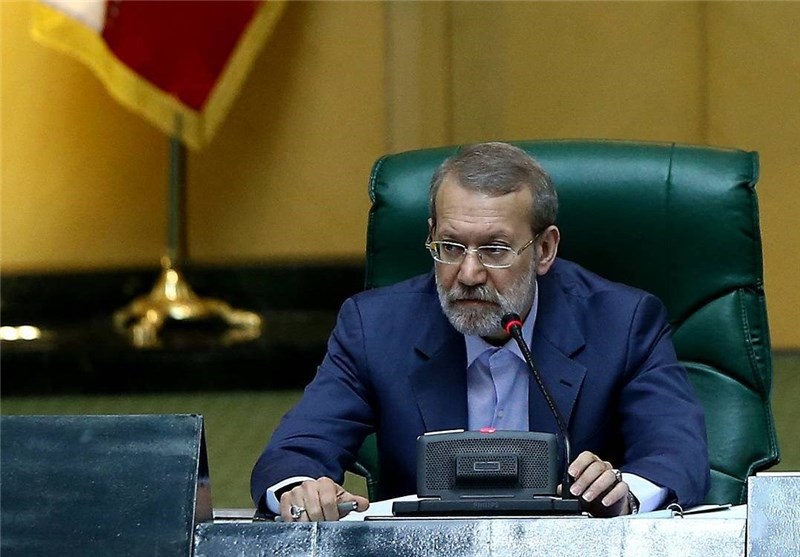 Speaking in an open session of the parliament on Tuesday, Larijani pointed to the recent massive attacks carried out by terrorist groups on civilians in Aleppo despite a truce in Syria, saying that terrorists committed heinous crimes amid ceasefire.
It seems that initiating a ceasefire and organizing arms shipments to Syria, including a recent arms cargo ship sent from Europe, was a plot hatched by the West and its regional allies to make them able to reach more gains in the ongoing UN-brokered peace talks, he noted.
As in the past, the arms sent for terrorists in Syria will be finally used against the Western countries, the parliament speaker cautioned, referring to recent terrorist attacks in the European capitals of Paris and Brussels by the Daesh terrorist group.
Syria has been gripped by civil war since March 2011 with various terrorist groups, including Daesh (also known as ISIS or ISIL), currently controlling parts of it.
Daesh (also known as ISIL), as a Takfiri group in Iraq and Syria, is believed to be supported by the West and some regional Arab countries.
According to a new report by the Syrian Center for Policy Research, the conflict has claimed the lives of over 470,000 people, injured 1.9 million others, and displaced nearly half of the country's pre-war population of about 23 million within or beyond its borders.