Iran to Lodge Complaint with ICJ against US over Assets Seizure: President
TEHRAN (Tasnim) – Iranian President Hassan Rouhani said on Tuesday that the country will soon file a complaint with the International Court of Justice (ICJ) against Washington over a recent US court ruling to confiscate the Central Bank of Iran's assets.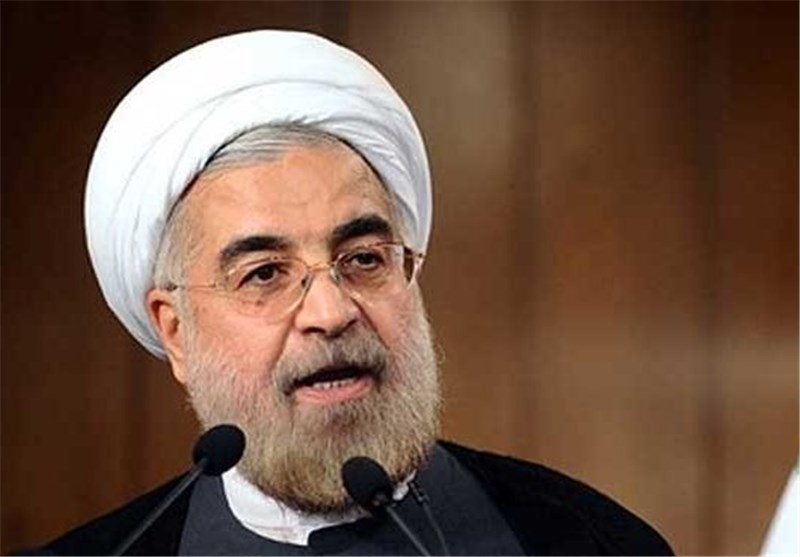 Addressing a large gathering of people in the southeastern city of Kerman, President Rouhani said, "We will never allow the money that belongs the Iranian nation be easily bolted down by the Americans."
The government will take the case to the International Court of Justice not in the too distant future, he added, stressing that the Islamic Republic will make every effort to reclaim "the nation's rights through legal, political and banking channels."
On April 20, the US Supreme Court upheld the Congress and president's actions to hold Iran financially responsible for the 1983 bombing that killed 241 Marines at their barracks in the Lebanese capital, Beirut.
The ruling allows the families of the Marines and victims of other attacks that courts have linked to Iran to seize some $2 billion in assets held in New York's Citibank, belonging to the Central Bank of Iran (CBI), which has been blocked under US sanctions.
Referring to a committee which has been set up by the Iranian government to restore the assets, the president said the panel's upcoming report would shed more light on the previous administration's imprudence for the seizure.
Back in April, President Rouhani formed a committee to find a way to restore the Central Bank of Iran's assets.